Convenience stores have seen an increase in visits over the last few years due to busier lifestyles and changes in the shopper behavior, bringing new opportunities and challenges to manufacturers.
We have asked our large community of shoppers about their purchasing practices at convenience stores. What are the main reasons for a quick stop at a convenience store? What are the most sought after products? What is the average shopping frequency and spent?
MOST EUROPEANS SHOP AT CONVENIENCE STORES
83% of Europeans shop at convenience stores. While the percentage is significantly higher in the UK (96% ), countries like Italy (67%) and Germany (60% ) seem to be less involved by the arising trend.

HIGHER PRICES KEEP SOME CUSTOMERS AWAY
A smaller percentage of European consumers (17%) declares to avoid shopping within the convenience channel. The main drivers for this behavior are: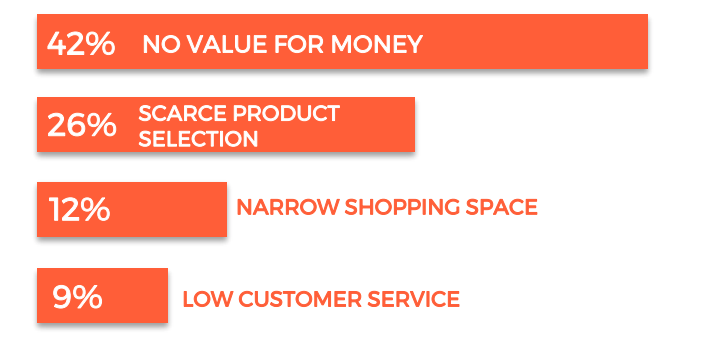 SNACKS, BREAD AND BEVERAGES ARE THE MOST BOUGHT ITEMS
The majority of Europeans shops for savory snacks, sweet snacks and bread.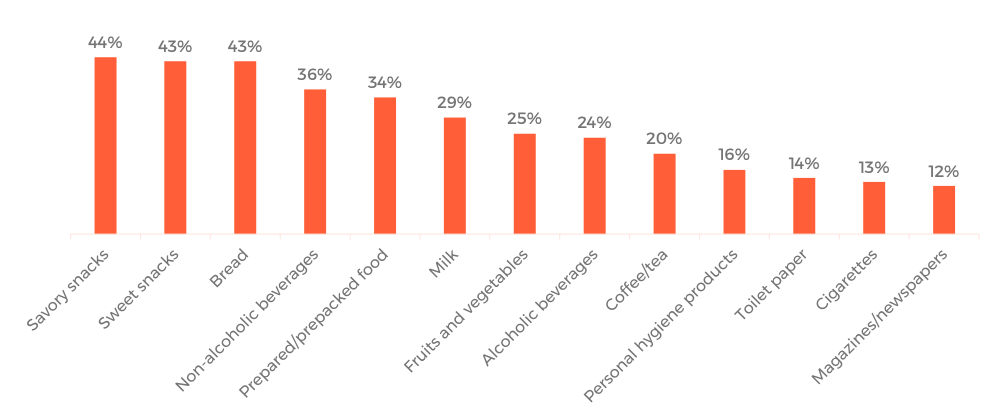 HOW OFTEN DO EUROPEANS VISIT CONVENIENCE STORES?
Most European consumers (31%) shop at convenience stores less than once per month, while 22% takes a trip to a convenience stores once every 2 weeks.
In the UK, the majority of people (32%) visit convenience stores on a weekly basis, as opposed to only 11% of people in The Netherlands.
Italians (38%) and Belgians (37%) make less than a visit per month.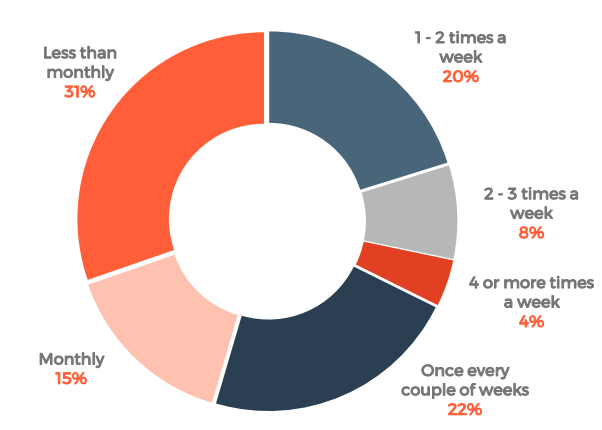 EVENINGS ARE THE PREFERRED TIME FOR A QUICK STOP AT CONVENIENCE STORE
IS IT A LAST MINUTE TRIP?
81% of Europeans visit convenience stores for "last minute" shopping, either to get forgotten items on their list, or to replace products they ran out of.

CONVENIENCE: AN UNPLANNED EXPERIENCE
Most trips to convenience stores are not planned. 73% of European consumers don't make a grocery list for their shopping trips to this channel.
Proximity is one of the main reason for stopping by a convenience store. In fact 57% of Europeans generally chooses retailers which ensure cheaper prices and frequent promotions.
In general consumers demand a faster and more independent grocery shopping experience. 75% of Europeans has used or regularly makes use of selfcheckouts at grocery stores.
IS THERE ROOM FOR IMPROVEMENT?
Europeans love the extended possibilities provided by the convenience channel, especially if they can be combined with better prices and a wider assortment of fresh products.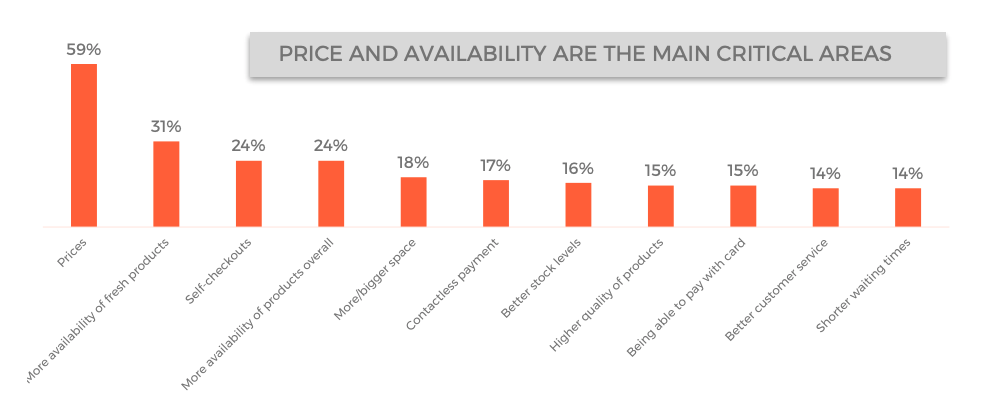 The findings presented here are based on the results of an investigative task submitted to the Roamler Crowd during the month of January 2019. The purpose was to determine the crowd's purchasing practices in convenience stores. The findings take into account data collected from 4.232 respondents, located in Spain, Italy, Belgium, The Netherlands, Germany, France and the UK.