Focus, the perfect tool for your field team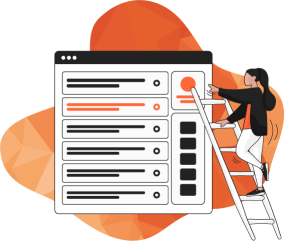 With Focus, we help you optimize your field team by simplifying tasks in-store and allowing them to prioritise high value-added activities. Focus is the tool for field teams to increase productivity.
Sales representatives equipped

Up to 5000 visits less per year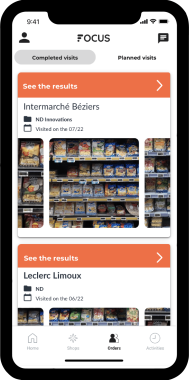 Step-by-step guide to Product or Service tasks
Optimize your sales force's travels
Analyze your data in real-time
30% faster store checks
"I save time, I go to stores with real added value"
Marine. Sales Representative. Connétable.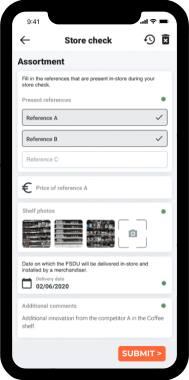 Manage your activity at glance
Centralize your data
Identify new growth levers
Gain reactivity in decision making
"With Focus, we have more useful contacts, so more effective visits"
Charles, Sales representative. Bonduelle.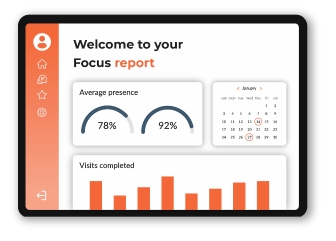 Your team 100% focused on sales!
Boost the efficiency of your sales force with Focus