Optimise in-store promotions, increase sales volumes, and manage resources efficiently. Maximise sales by positioning products strategically and quickly visit stores for additional sales power.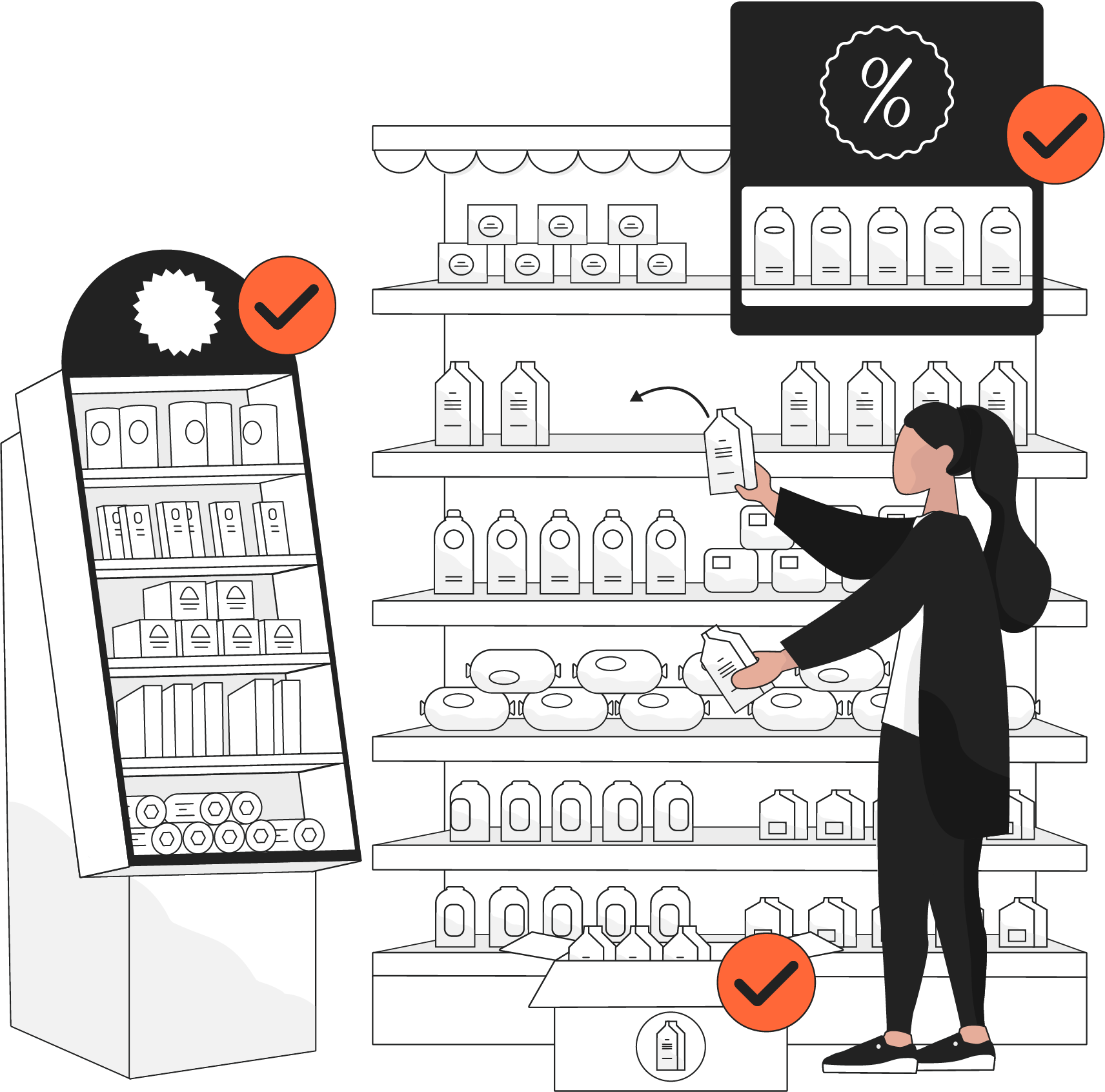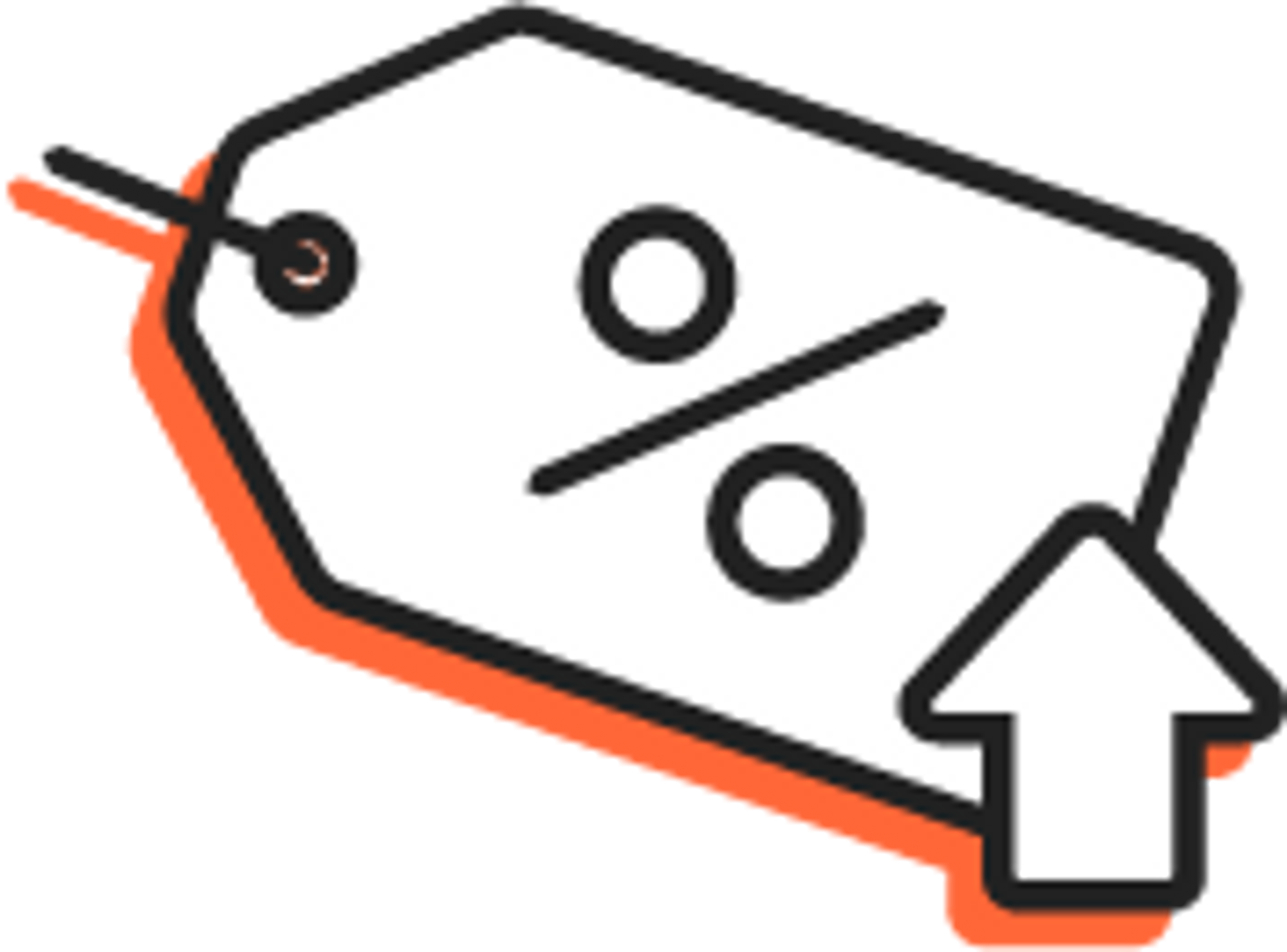 Boost sales with increased availability
Maximise your sales during peak selling moments with flexible teams.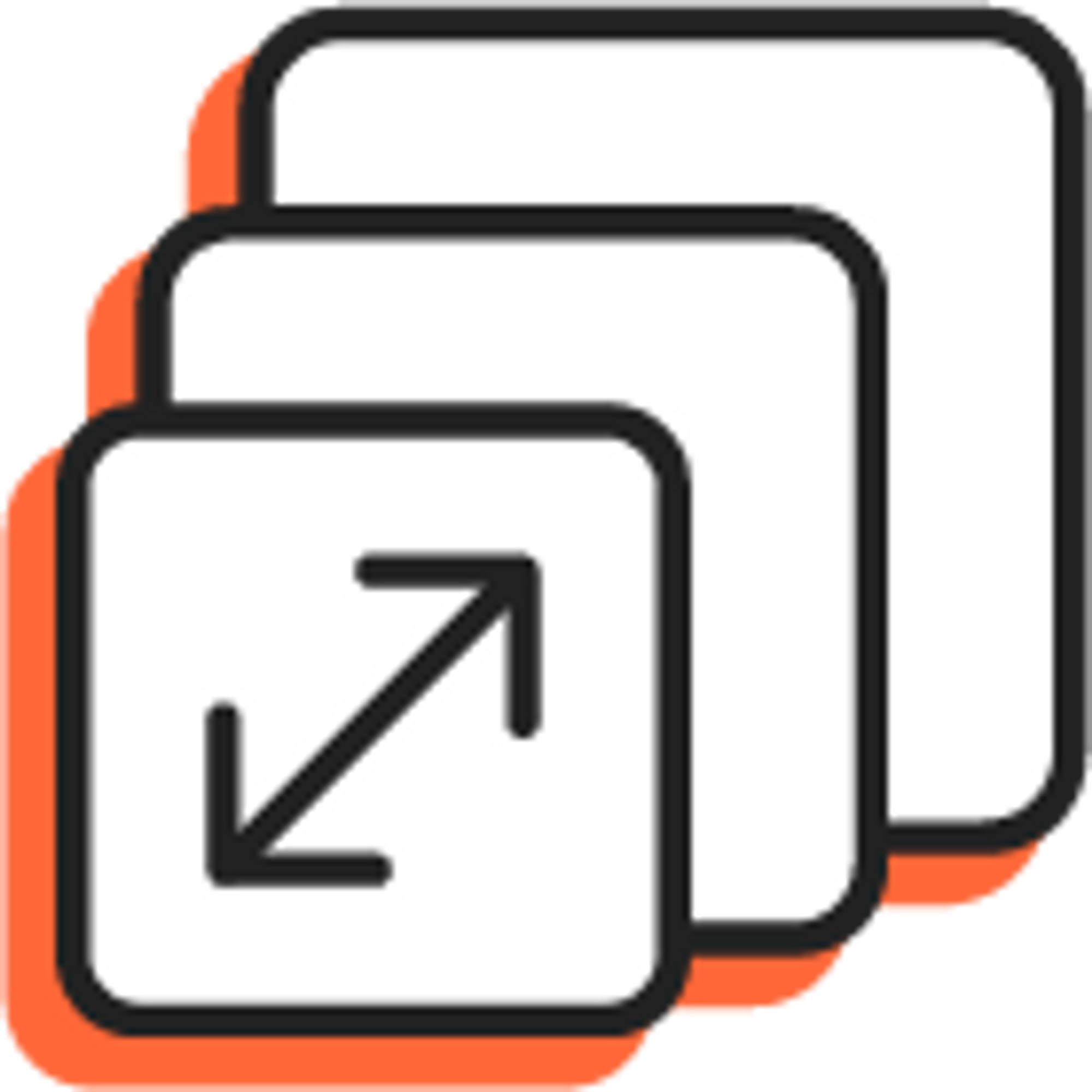 Scale & speed up store visits
Connect your stores with 250K individuals, available anytime and anywhere.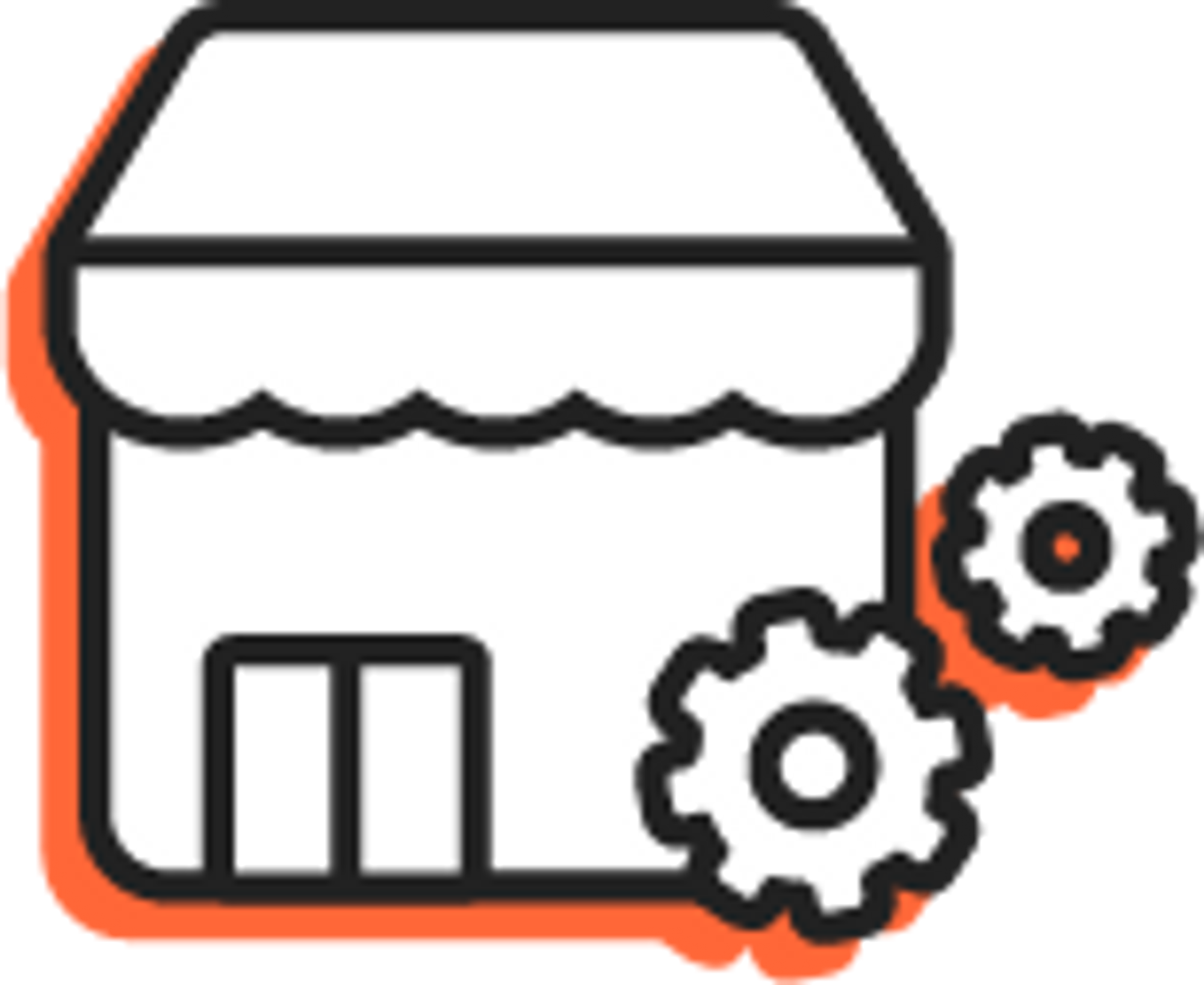 Take full control of your in-store space and reduce your carbon footprint
Save your sales team some time and allow them to avoid long-distance journeys to the store.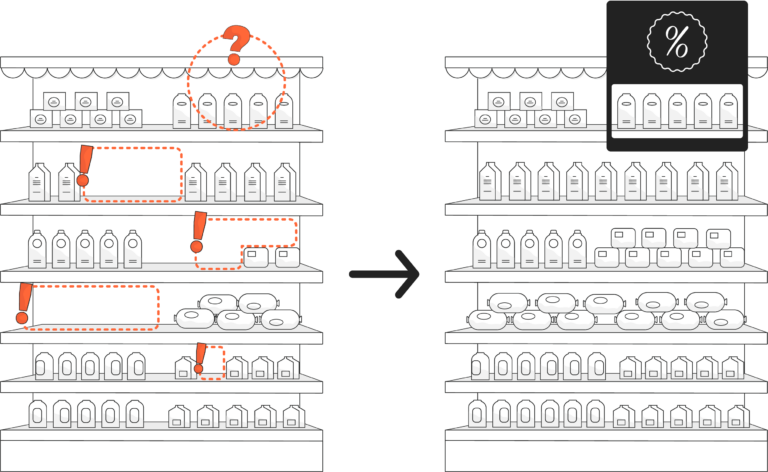 Boost sales with increased availability
Use our solution to enhance sales and optimise in-store performance by boosting and expanding store visits beyond the reach of your own field teams. Our dedicated team provides support anytime and anywhere. Besides capitalising new sales opportunities, our plug & play solution improves in-store execution and ensures consistent visibility of displays and products. This seamless process benefits both manufacturers and retailers by resolving visibility and availability issues at the exact location where they occur.
Scale & speed up store visits
Our on-demand merchandisers and sales professionals can be in the field in as little as 24 hours, including evenings and weekends. This allows you to quickly increase distribution points and take timely action in-store, making sure out-of-stock are addressed for peak trading times. With Roamler, you can ensure that your products remain visible and available to consumers at any time.

"Roamler helped us visit nearly 600 stores in just 3 days and increased our compliance rate to 91%."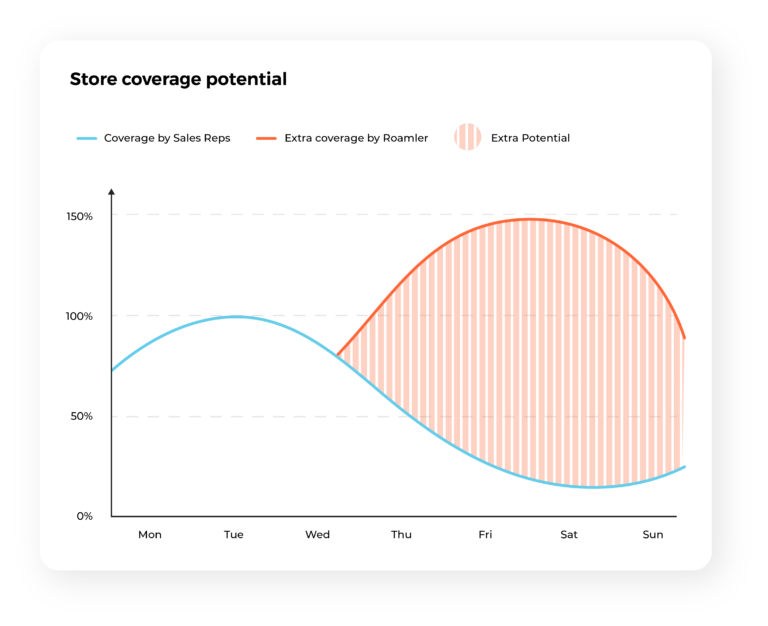 Take full control of your in-store space
With Roamler, a flexible European field force can be activated entirely on-demand to replace or extend your own field teams. Save your sales team some time and allow them to avoid long-distance journeys to the store and therefore reduce CO2 emissions.
Merchandising services and sales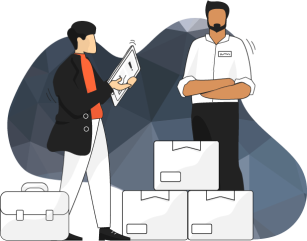 Activate our on-demand merchandisers and sales reps across Europe and easily fix your in-store execution where and when it's needed.
Retail merchandising services that drive sales
Roamler leverages a flexible workforce of on-demand merchandisers, who are ready to execute retail merchandising services where and when you need it, in order to create the best shopping experience for your customers. These independent professionals are constantly trained and matched to your needs according to skills, experience level and location.
Thanks to the Roamler technology , this community of highly skilled professionals can be activated entirely on-demand to replace or extend your own field-forces in executing timely replenishments, compliance and promotional fixes, as well as more complex set-ups. Every merchandising installation is submitted in real-time via the Roamler app, manually reviewed, and made available to you through dashboards and custom reports.
Are your products on the shelves and ready to be purchased? Our on-demand merchandisers will be tasked to perform the audit and fix potential issues right away!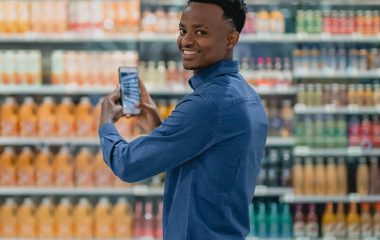 Planogram compliance
Retail compliance audits often uncover anomalies in the negotiated shelf space. Our flexible crowd of independent merchandisers executes planogram audits and makes sure your products are sequenced as per the planogram design, with the correct order, on the correct shelf, and with the appropriate number of slots.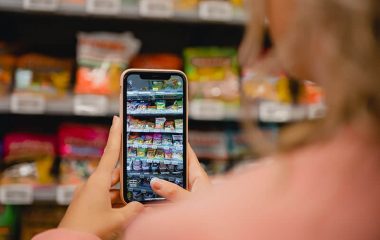 OOS replenishment
OOS always translates into a loss, both for retailers and manufacturers. Our on-demand merchandisers perform accurate retail shelf monitoring to check the on-shelf availability of your products, and take immediate action replenishing OOS situations before they impact sales and customer loyalty.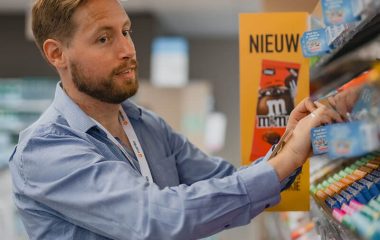 Promotion fix
Coordinating your calendar of in-store promotions is crucial to boost sales and acquire new consumers. The Roamler merchandising crowd can visits a large amount of POS simultaneously, to verify that your scheduled promotions are in place, and implements corrective actions that enhance the visibility of your brands and products.
Are your in-store promotions executed correctly and according to your strategy? Our flexible merchandisers will help you optimize your investments and bring your products right under the eyes of consumers!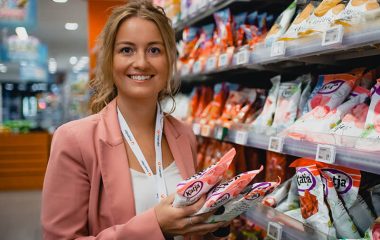 Second placement set-up
In-store secondary placements are a powerful tool to boost sales and increase brand awareness. Our flexible crowd of on-demand merchandisers is ready to take action in all your POS across regions and countries, to make sure your products are also offered in separate branded displays, promotional baskets, gondolas etc.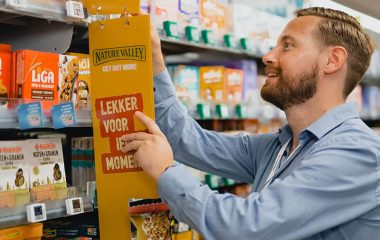 POS materials
POS materials such as branded displays, posters and floor stickers are crucial to make your promotions stand out. Activate our merchandisers to ensure all your promotional materials leave the store warehouse! Our on-demand professionals will build up your materials on time, and make sure they are correctly in place to win more customers.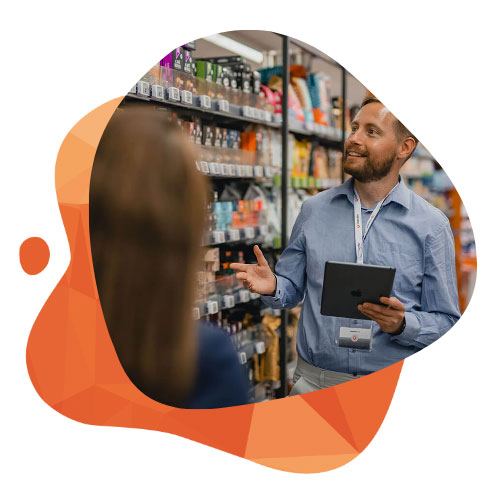 Effective sales require experience, agility and maximum coverage. Take advantage of our flexible Sales crowd and quickly visit the stores where you need additional sales power. Our trained sales reps are already in the vicinity of your target stores and are ready to help you increase sales volumes in convenience, retail and out-of-home. Furthermore the Roamler technology seamlessly integrates with your own, enabling you to manage your orders and resources in the most efficient way.
Listings
Displays
Distribution optimization
Upgraded retail experience, maximized efficiency
Keeping retail displays and shelves well stocked and promotions visible is key to improve customer satisfaction and loyalty. Leverage the power of our professional community of merchandisers to install, replenish and fix visibility and availability issues right where they occur.

Fix your in-store execution before it impacts sales. Our on-demand merchandisers take timely action in multiple POS across Europe, ensuring your products stay visible and available to consumers.

Stretch your capabilities entirely on-demand. Our liquid workforce allows you add volume and footprint to your operations, according to your actual needs.

Target your merchandising services to generate growth. Our widespread professionals, allow you to focus on the stores that require immediate attention.

Cut extra costs and optimize your budget. Our on-demand merchandisers are already in the vicinity of the points of sales that require action.
Three different ways to use the Roamler workforce
Roamler provides you with a fully flexible workforce and the best-in-class technology to boost your field marketing strategies, and take timely and effective data-driven decisions. Activate thousands of trained auditors spread across Europe entirely on demand to:
Extend your own field teams

Visit more outlets in a shorter timeframe and easily reach remote locations even during evenings, weekends and holidays.

Substitute your field forces

Maximise the efficiency of your own teams by letting our liquid workforce take over easier tasks or monitor challenging channels.

Integrate fixed and liquid field forces

Combine the speed and volume of our on-demand crowd with the expertise of your professionals, and let your field teams make the difference in your in store execution.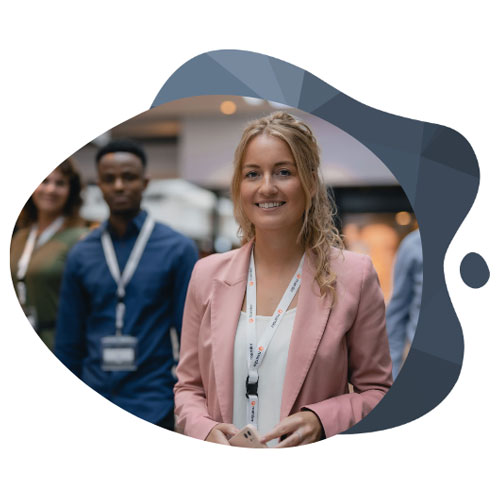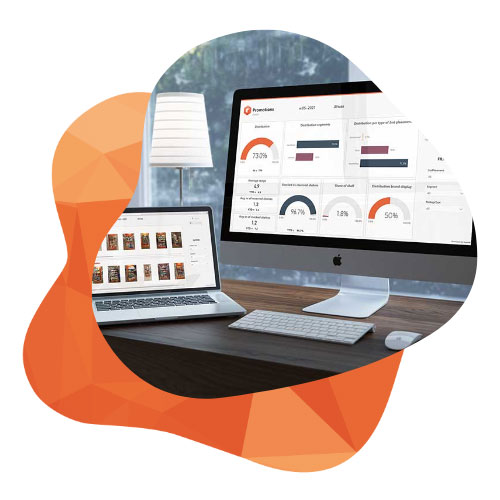 Powered by people, driven by data
At Roamler we collect and combine activity, sales and execution data coming from millions of checks executed every year across Europe.
By combining efficient data modelling with technology, we are able to identify patterns and cluster stores accordingly. This knowledge is translated into targeted calls to action for either owned or crowd-based field forces. This enables companies to only manage exceptions, and address them in the quickest and most efficient way.
More info about our merchandising and sales services?