it's slowly becoming the new DNA of our society, both in the digital and physical world.
In recent years, technology has made it easier for people to contribute time and expertise according to their interests, skills and availability. This collective mobilization is what we refer to as "crowdsourcing", a great opportunity to rethink conventional work processes by allowing people to make use of their skills, talents and passions through high-tech platforms in a completely flexible way of working.

This new way of using on-demand resources is challenging both established business models and the manner in which companies of different sizes work across all industries. Crowdsourcing has, in fact, proven to be very effective, especially for companies with labor-intensive solutions that revolve around "simple" tasks that need to be executed simultaneously in multiple locations.

At Roamler we have experienced how selecting specific operational activities and scaling them through an on-demand Crowd can empower businesses with flexibility and sustainability.
By "crowdsourcing" some operations, complex jobs can be separated into specific assignments to be executed by specially trained individuals on demand. Based in different locations, these Crowdmembers can be requested to perform tasks where and when needed. This makes the execution of repeatable operations much easier and more cost effective by allowing companies to stretch their capabilities in terms of volume and footprint according to their needs in real-time.
Mobile technology makes this possible by enabling direct control over the Crowd, which responds to specific inputs and shares data in real time, anytime and anywhere.

But can the crowdsourcing model be applied to any company and any industry?

Roamler's decade of experience on the mobile crowdsourcing market has yielded valuable insights into how an on-demand Crowd can best help a business increase its bottom line and challenge competitors. For example, we've learned that, to get the most out of the crowdsourcing model, the operations delegated to the Crowd should have these three main characteristics: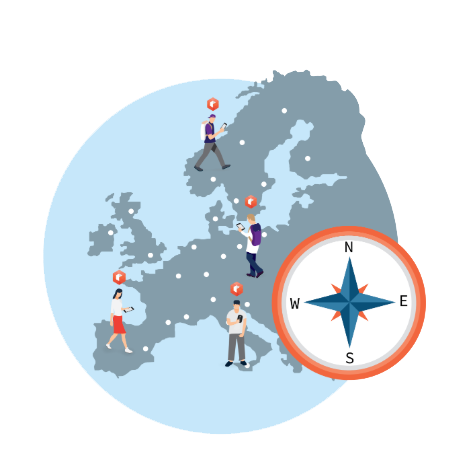 Widespread
One of the biggest advantages of the Crowd is that it is everywhere. This makes operations that must take place directly "on the field" happen within efficient timeframes and at lower cost. At Roamler we are able to mobilize a Crowd of more than 600,000 people located across Europe. This allows our clients to efficiently execute activities in multiple areas, cities and countries with immediacy.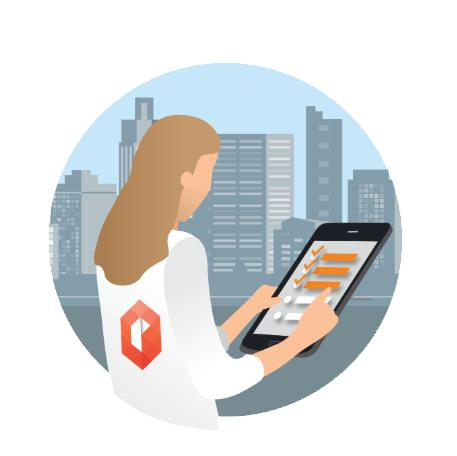 Repeatable
The Crowdsourcing model works at its best when the same operations need to be repeated over time or in different locations. Through the use of mobile technologies, the Crowd can be properly instructed in the execution of the same task in multiple areas. At Roamler we have proven the significant advantage of crowdsourcing by performing repeatable field marketing tasks such as monitoring the availability and visibility of specific products in the retail and out-of-home channels.
In recent years, however, thanks to a better-profiled Crowd that also includes registered, independent professionals active in different fields, we have been able to execute more complex tasks for our clients. For instance, with Roamler Tech, which exclusively makes use of a professional Crowd, we have been able to serve the biggest telecom and utilities providers with country-wide, in-home installations of wi-fi modems, boilers and smart-home devices.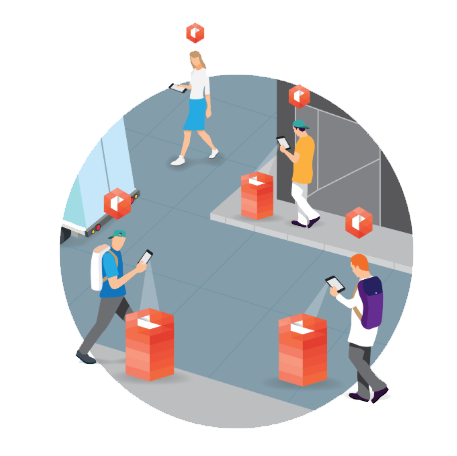 High-Volume

Making use of an on-demand Crowd gives the best results when the operational activities need to be executed in high volumes. With thousands of individuals available and ready to take action anytime and anywhere, any business can use crowdsourcing to accelerate the simultaneous performance of a task in multiple locations. This applies for businesses of all sizes, from big FMCG producers needing to check in-store execution of a specific SKU throughout entire countries, to internet providers that need to install the same device in the houses of multiple customers.
The Roamler Crowd is a powerful, on-demand workforce for any business that needs to extend their capabilities in a flexible way.
By bringing opportunities and tangible resources together, crowdsourcing is enabling and accelerating innovation.