Online shopping keeps increasing and is expected to involve over 2 billion people within the next 2 years (Statista). Yet today's consumers expect a holistic and rewarding shopping experience along their decision journey in the OMNI environment, combining their digital lives with face-to-face human interaction.

According to a recent study, 6 out of 10 consumers prefer shopping for electronics and appliances in brick-and-mortar stores, citing better service as the main reason. This puts the retailer focus on offering an indulging in-store experience as a differentiator from e-commerce.
The pace of technological development and innovation urges manufacturers and retailers alike to invest in frequent training-program updates to ensure that new technology is explained in the language of consumer benefits. The physical in-store interaction represents an invaluable opportunity for Consumer Electronics retailers and manufacturers not only to close the deal with consumers but to up-sell and cross-sell.

But are manufacturers and retailers on the same page?

Consumers shopping for electronics seek a consultative approach based on their needs rather than just their budgets, but shop-floor personnel tend to base their recommendations on price, often overlooking consumer needs. So is cross-selling and up-selling even possible when price dominates the entire conversation? And most importantly, do shop assistants take product-innovation trainings seriously? Do they possess the latest product knowledge that would allow them to deliver the value that consumers expect in brick-and-mortar stores?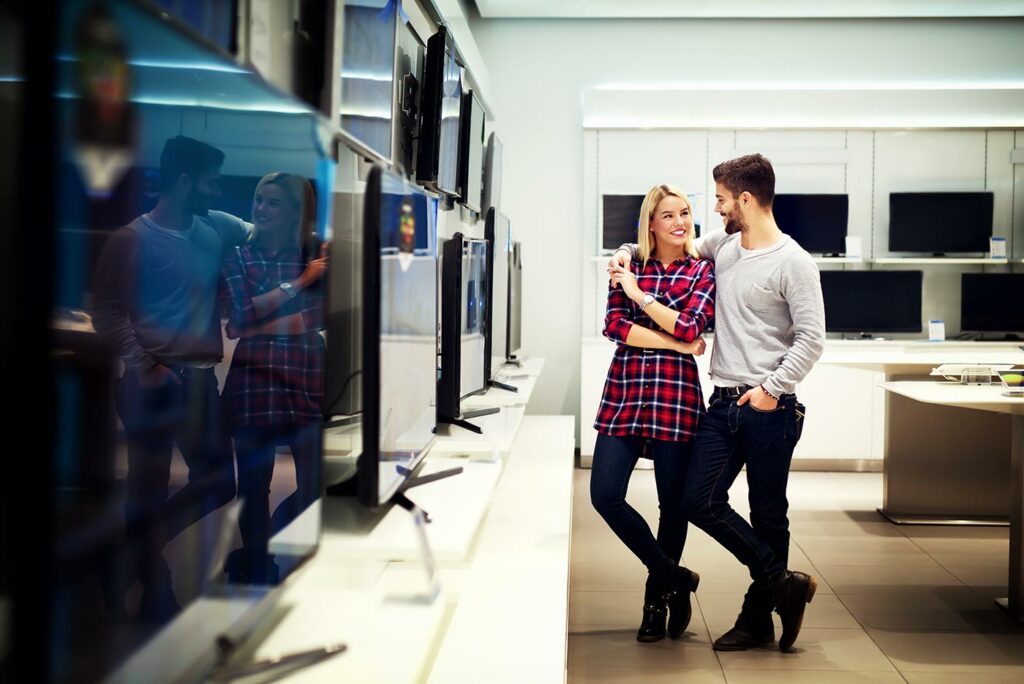 The key to successful up-selling or cross-selling is always discovering needs and matching them to benefits, thus ensuring that consumers are convinced of the advantage of upgrading their purchase.
Understanding consumer-driven innovations, as well as the rational and emotional triggers of Good-Better-Best, is crucial in guiding consumers towards a purchase decision that will result in a positive user experience, thus building affinity with the brand and the retailer.
Mystery shopping is a very powerful tool for better understanding the actual shopper experience and strengthening the alliance between retailers and manufacturers around common goals: happier shoppers and higher-average baskets.
At Roamler we deliver crowd-supported mystery shopping solutions to manufacturers and retailers in the Consumer Electronics industry. Using communities of real shoppers to test shop-floor experience in various scenarios has proven to bring actionable — and sometimes very eye-opening — results.
Our checks are not only executed in a speedy and highly cost-efficient way but offer reports from an outside-in, shopper-centric point of view during peak shopping days and hours across Europe.
Our approach challenges brands and retailers to improve their up-selling and cross-selling capabilities while creating a relevant and engaging experience for the shopper.

Would you like to know more about the advantages offered by crowd-supported mystery shopping? Contact us!