Over the last several years, this channel has been expanding its assortment of products and services with freshly prepared foods, desserts and a wide selection of hot beverages .
This broad spectrum of offerings — as well as fast service — meets the increasingly diverse needs of consumers with dynamic lifestyles, enabling petrol stations to quickly integrate with other retail forms and steadily gain terrain.

According to a recent survey conducted among the Roamler community, nearly 70% of consumers shop at petrol stations for foods and drinks during long drives and vacation trips.
Another 55% claims they are ready to buy something they might want or need during a quick stop at a petrol station.
Variety and quality of service are by far the most important criteria that influence purchase decisions within this channel. In fact, nearly 60% of shoppers state they are not particularly focused on prices and promotions during a stop at a petrol shop. Moreover, about 28% of Europeans actually expect prices in petrol stations to be slightly higher as compensation for convenient locations, longer opening hours, and fast service.
The most popular products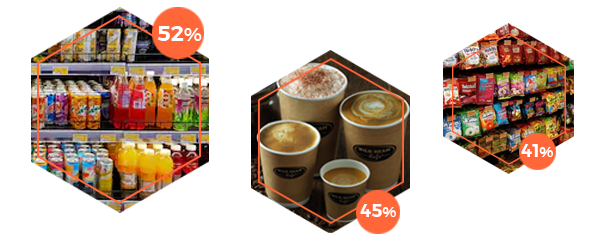 Refreshing drinks are the most popular products bought at petrol stations,directly followed by coffee and other warm beverages and sweet snacks. Other popular choices include sandwiches, savory snacks and candy.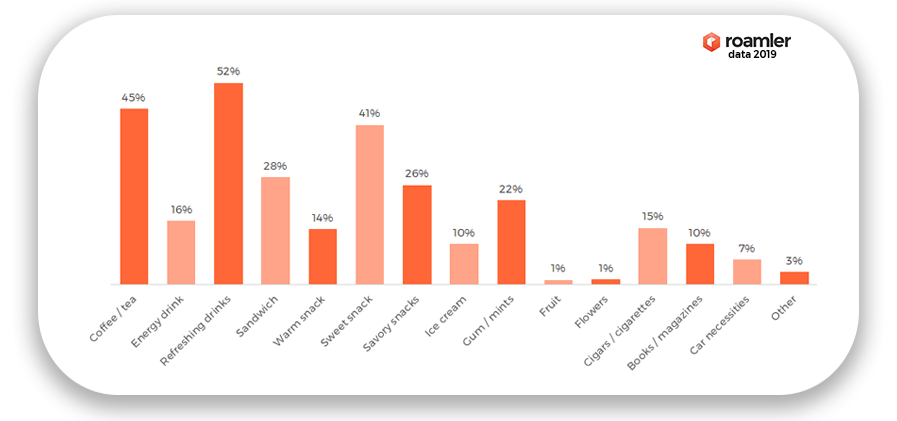 Among Europeans, 43% of shoppers spend an average of €1-5 at a petrol station store; a considerable 41% spends up to €10 per stop.
With such potential, this retail channel is called to constantly assess in-store execution and customer satisfaction.
Crowd-supported in-store checks and mystery visits are the most efficient way to provide petrol stations with timely and accurate insights.

By leveraging a community of smartphone-enabled shoppers who can transmit data and photos from any location, brands operating in this highly competitive market can gain access to real-time data that makes it possible to identify and correct issues faster than the competition.
Are you interested in knowing how the Roamler mobile community can help you gain timely insight in the petrol station channel?
Get in touch with our experts