Out-of-stocks are a major issue for manufacturers and retailers. They cause a significant loss of earnings, estimated at 4.2 billion euros in hypermarkets and supermarkets according to the latest NielsenIQ figures, and also have a negative impact on the image of stores. To illustrate this challenge, we studied the Tea Drinks category in nearly 200 French hypermarkets and supermarkets in August. Here are some insights:
An impact on the attractiveness of the shelf
Unsurprisingly, a shelf with a lot of OOS is less attractive and makes shoppers less inclined to buy than a well-filled shelf. Good shelf execution is essential for stores, but also for brands in order to attract shoppers and trigger a purchase.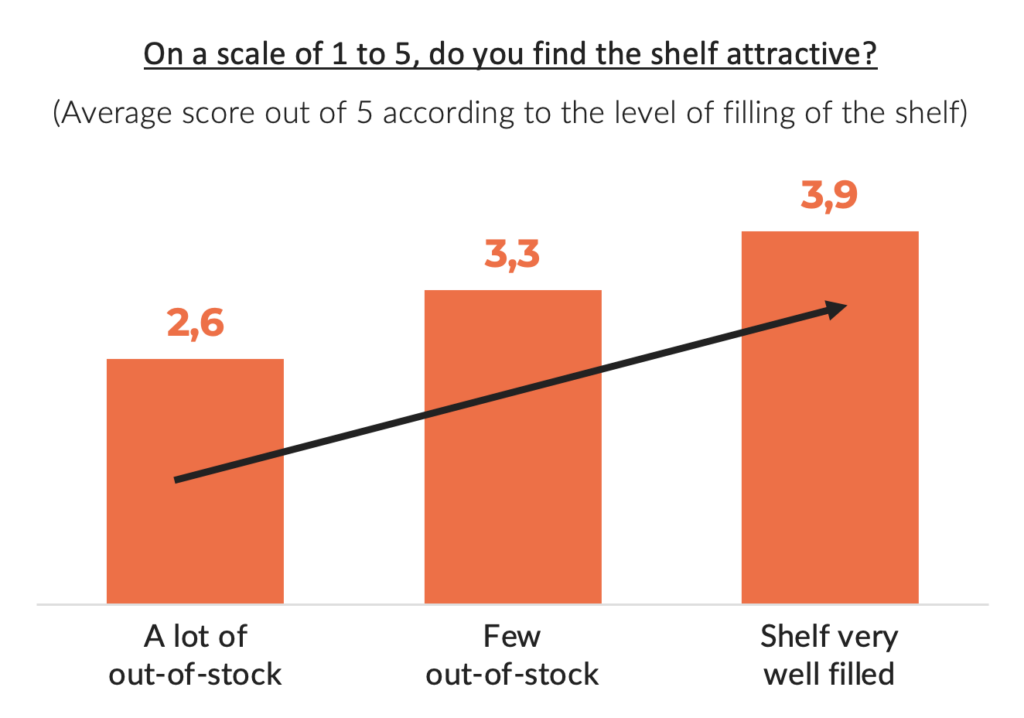 No product is spared
We have selected four leading products in the tea category to measure their OOS rates. Market leaders, growing brands, private labels: all products are affected by OOS. Of the four references, Fuze Tea was OOS most frequently: in 13% of stores.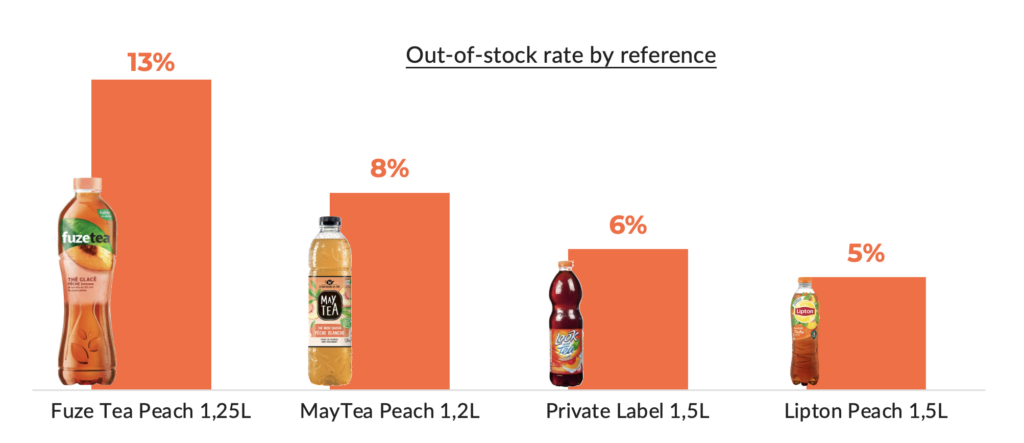 Leclerc and Carrefour, low performance
Of the four references, we found an average OOS rate of 8%. Leclerc and Carrefour were the lowest performers, with OOS rates of up to 11% and 9.4% respectively. Over the last 5 out-of-stock studies carried out by Roamler, both retailers have always had above average OOS rates. An increased attention to have!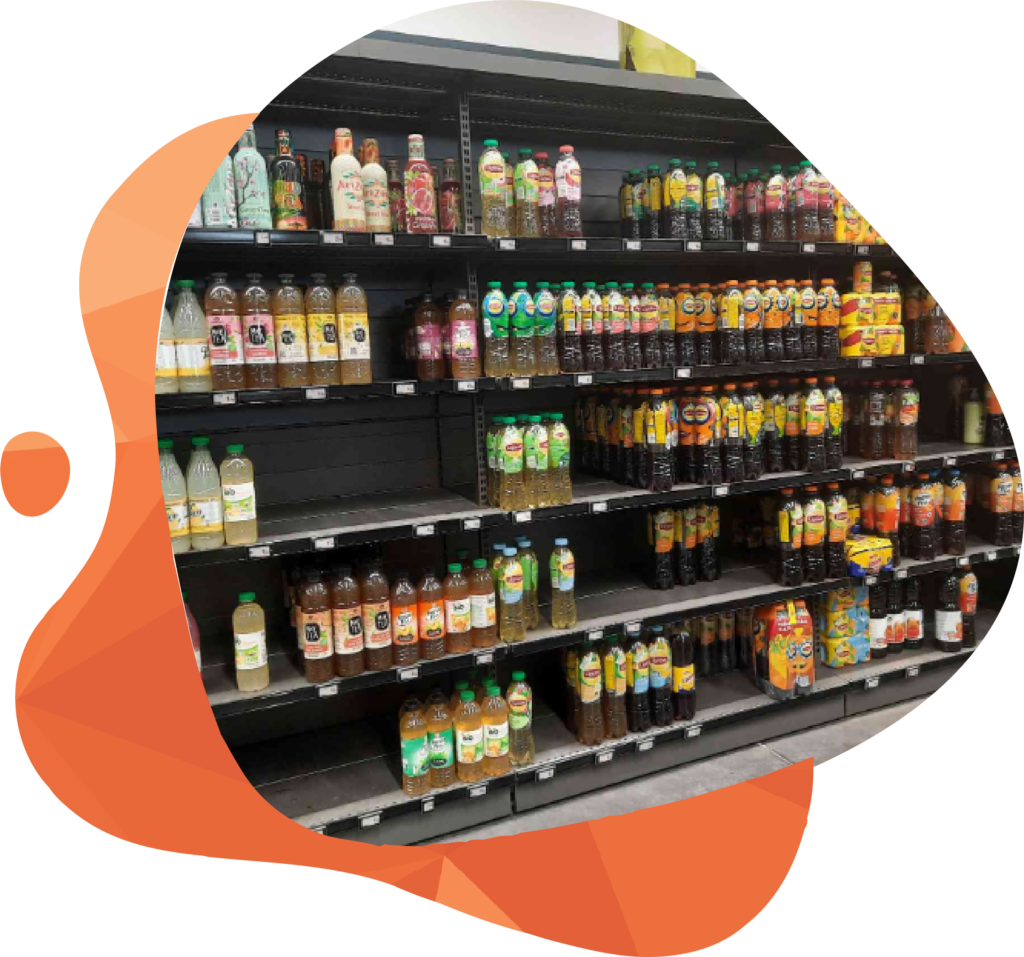 Would you like to better understand the implementation of your products and your category on the shelf? Contact our experts!