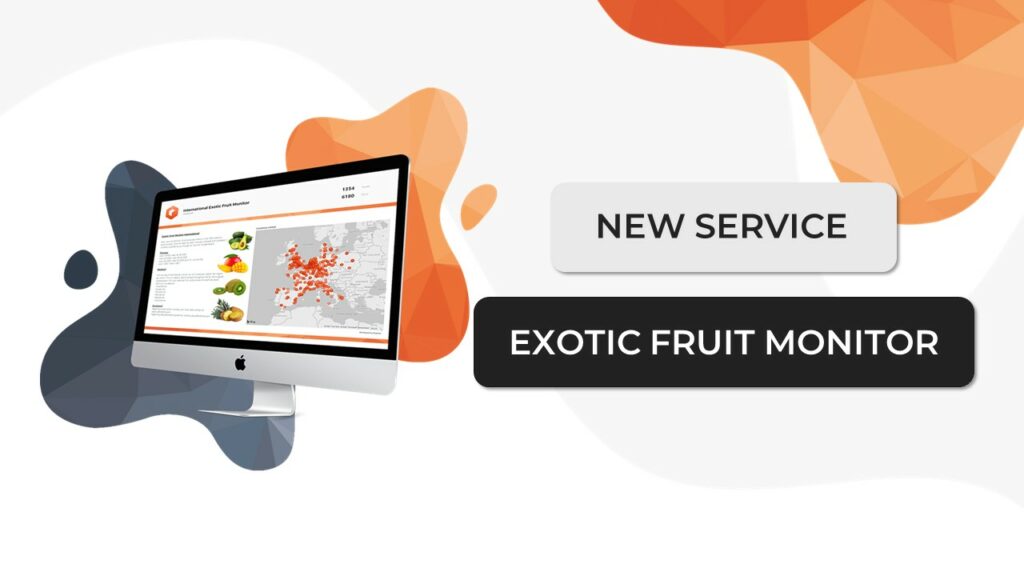 Text: Fresh Plaza.
Roamler has launched a follow-up to its soft fruit and fruiting vegetables monitors: the Exotic Fruit Monitor. This monitor gives a complete overview of exotics in European stores. It is a monthly monitor for avocadoes, mangoes, kiwi, and possibly pineapples, with photos and data. With the recent addition of Norway, Sweden, and Ireland, the monitor is now available in 12 countries.
Roamler has been providing parties throughout the fruit and vegetable chain – from breeders to retailers – with detailed information and photos via a smartphone community for ten years. But now, it has a subscription option specifically for the exotics category. "This monitor also arose from market demand.", says product manager Marielle de Jong.
Detailed reports
"We already provide data to many parties in the exotics chains. However, with this monthly monitor, we can offer these overviews at an attractive price. Companies don't have to contact us every time either, which saves time and money. The Exotic Fruit Monitor offers our clients monthly detailed reports with unit, price, and promotion information, including pictures of price tags and each product's country of origin."
Compared to, for example, the Berry Monitor, kg prices are not so relevant in the exotics category. We therefore also provide data on the unit price, the number of units per package and whether the exotics are ready-to-use. We've now visited 11,500 stores with our soft fruit monitor, providing data from 63,000 SKUs. We're achieving similar figures with the exotics monitor," Marielle explains.
Explain sales patterns
"Our subscribers know exactly which supplier serves which retailer, which varieties and brands the stores stock, and in which package sizes. The photos make all this clear, as does, even more so, the information our 'Roamlers' collect. Sometimes parties say that they are already buying retail data. But they can't use that to explain sales patterns."
"For example, by tracking suppliers and countries of origin, our monitor offers detailed information on seasonal transitions. All the photos are easy to view and download from the environment. By investing in image recognition, the images are loaded even faster," Marielle continues.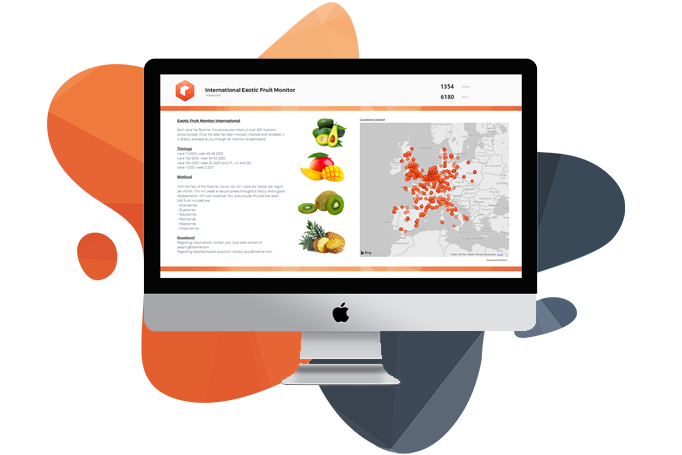 "By tracking suppliers and countries of origin, our monitor offers detailed information on seasonal transitions."
"There's interest in this data throughout the chain, from seed breeders and growers to importers and retailers. These are often companies that already focus on their 'value proposition' and have, say, an in-house data analyst. And the exotic fruit category has grown tremendously in recent years."
"We're starting this monitor with avocados and mangoes, but if there's market demand to add pineapples and kiwis, we can quickly do that," the product manager says. "We've launched the Exotic Fruit Monitor, and it has completed its first rounds at 800 locations of European supermarkets, including Aldi, Lidl, Tesco, Carrefour, and E-Leclerc."
More fruit and vegetable categories
Will they be adding more fruit and vegetable categories to their Berry, Fruiting Vegetable, and Exotic Fruit Monitors? "That depends on the market," says Marielle. "'You ask, we deliver. Our monitors provide relevant data. We've extended the tomato monitor into a complete fruiting vegetable monitor, but new sectors will certainly follow. I visited Fruit Logistica and the Global Tomato Congress. Here I experienced how our insights help our customers to improve their propositions. I certainly expect that, for example, a top fruit or citrus monitor will follow." she concludes.
Would you like to learn more about our fruit and vegetable monitors? Get in touch with our experts.