Keeping promotional displays well-stocked with the correct items, correctly signed and priced, is paramount to running successful promotions and, as recent industry studies have concluded, a well run trade promotion can result in a lift in sales of up to 69%.
When it comes to maximising the ROI of a promotion, P.O.P. displays have proved to play a critical role in influencing the shopper's purchase decision. Effective P.O.P. display programs help creating a sense of urgency among shoppers, consequently generating an immediate increase in basket size.
Executing promotions correctly is not easy though, especially when it comes to timing.
Back in 2015, the Shop!'s Compliance Initiative Study reported that despite CPG companies estimating their in-store promotion compliance rate being around 70%, the actual rate was only 40%. More recently, Nielsen estimated that promotional compliance rates in retail can be as low as 30%.
With all channels experiencing a sales impact with the presence of P.O.P., it's important to understand which types of displays have a higher execution and compliance rate.
According to a study conducted by POPAI, these types of displays recorded the highest rates of display execution compliance: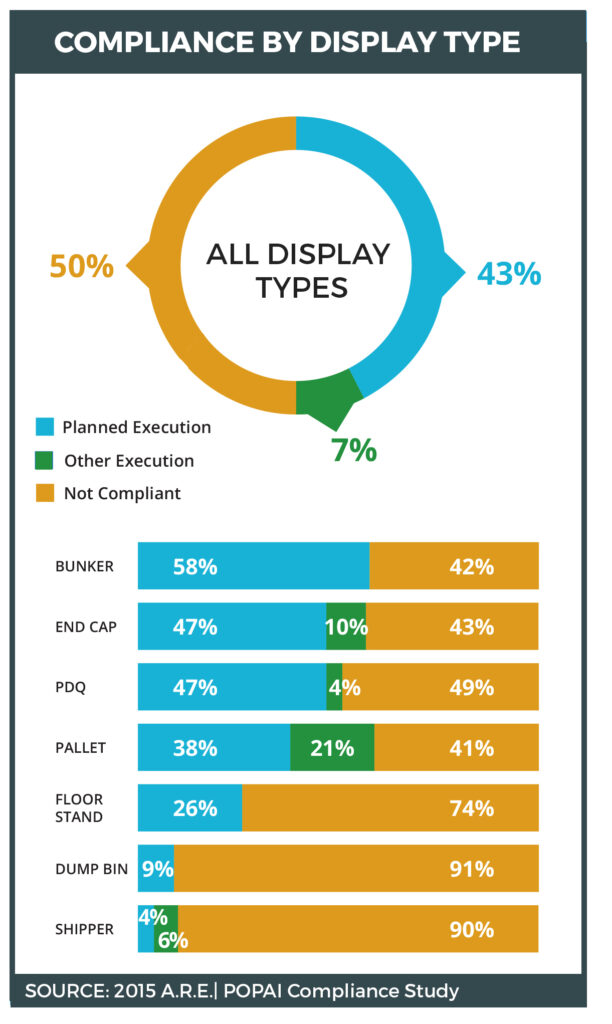 In general, the more SKUs are placed in a display, and the more channel environments in which the displays are placed, the more complex and challenging effective execution becomes.
So how can brand managers ensure their displays and P.O.P. programs are actually executed instore?
Many CPG marketers cannot afford their own sales force and must rely on brokers or service merchandisers to execute their planned POP programs, but does this lead to better compliance rates?
According to the A.R.E. | POPAI Compliance Study, despite failing in 53% of cases, brokers are still the most reliable solution to implement planned promotions.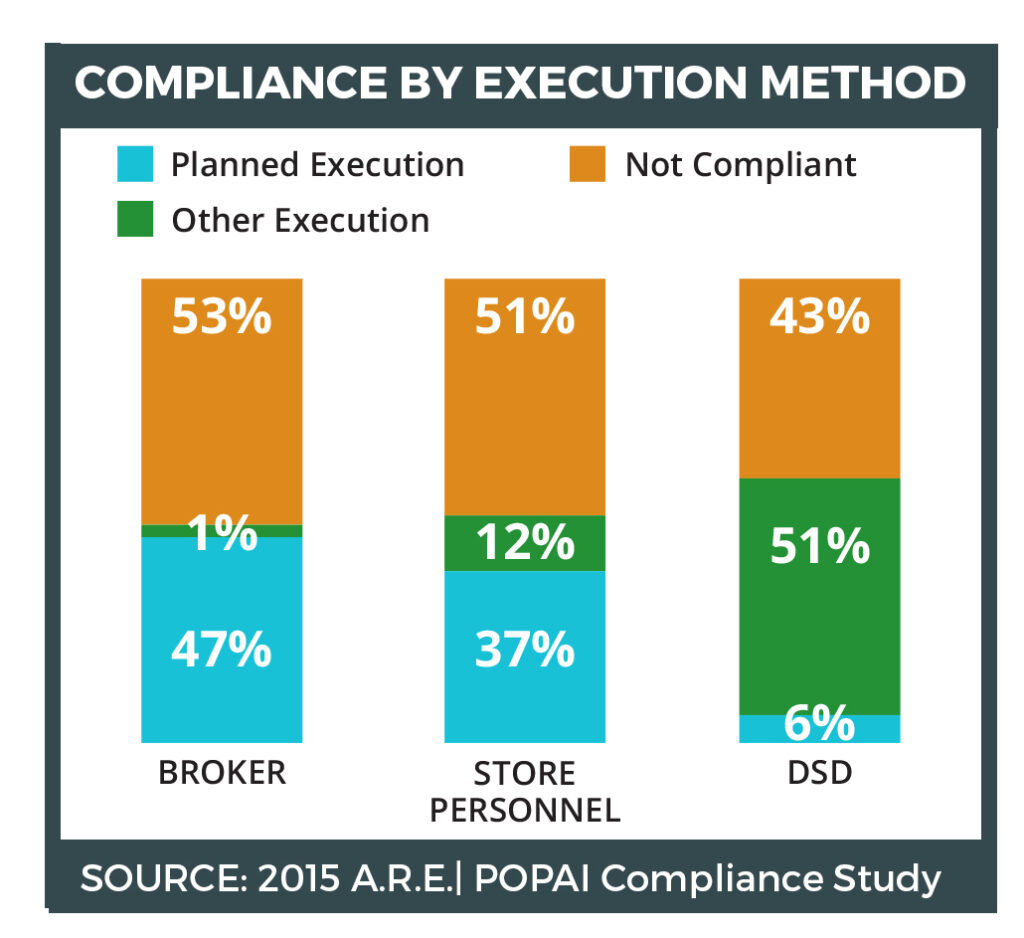 But is 47% compliance the best rate field marketers can expect when it comes to getting a return on investment on their trade promotions?
Since 10 years, Roamler applies a data-driven use of flexible resourcing to field marketing activities, including the timely execution and monitoring of displays and promotions.
By leveraging an on-demand community of hundred of thousands of trained shoppers and merchandisers spread across Europe, we help the largest FMCG and CPG brands make sure their promotions are executed correctly and on time, with an average compliance rate of 91%.
Roamler allows you to fix your promotion execution before it impacts sales. Our on-demand merchandisers are already in the vicinity of the POS that require action and can be in the field in as little as 24 hours.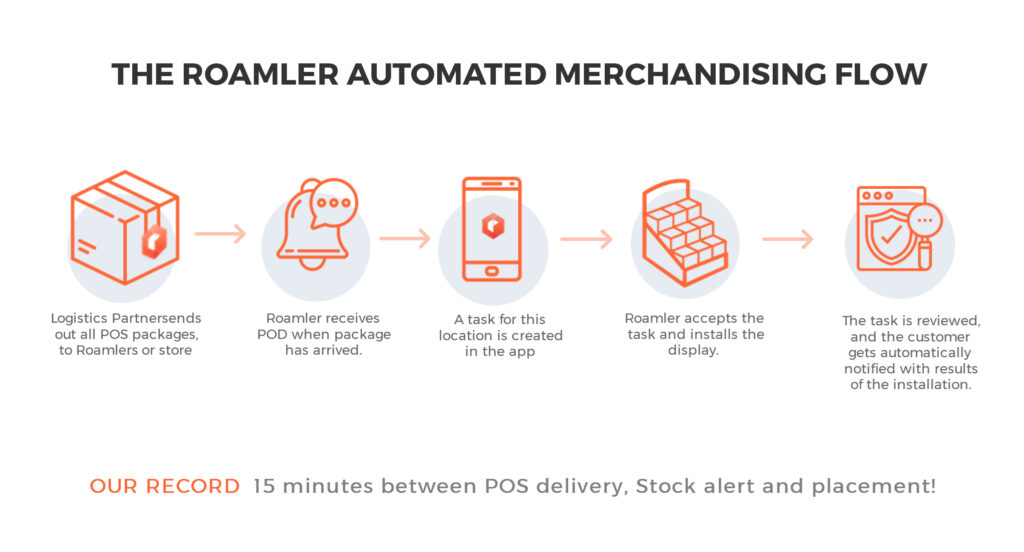 Would you like to know more about increasing compliance in promotion and display execution? Contact us, or watch our recent webinar "Supporting the impact of your displays in retail" in cooperation with Weedon Group.