We've probably all been there; casually driving on the highway and suddenly having to fill-up the gas tank as soon as possible (not very good for the nerves). Time for a pitstop at the petrol station! And… time for a snack on-the-go too?
How do European consumers behave during a visit to a petrol station? Do they just fill-up the tank or do they indulge in a snack or a coffee in the petrol station shop? We've asked our large community of mobile users to tell us all about their purchase behavior while performing a quick stop on the road.
EUROPEANS REGULARLY VISIT PETROL STATIONS
An average of 34% of Europeans says to regularly visit petrol stations. Only 4% claims to not visit petrol stations at all.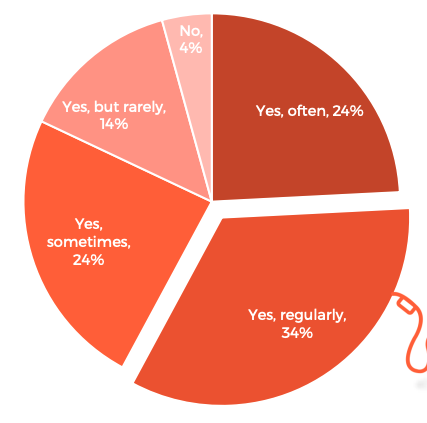 Fun fact
It seems that Italians visit petrol stations the least. Compared to the rest of Europe, where "regularly" or "often" were the most chosen answers, Italians claim to just "sometimes" visit petrol stations (41%).
PETROL STATION SHOPPING: A RARE OCCASION
An average of 32% of Europeans says to rarely shop at a petrol station stores. Only 5% of Europeans "always" buys something other than gas or petrol during a quick stop on the road.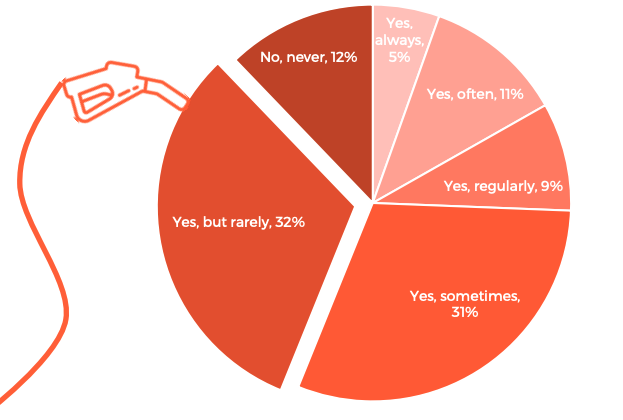 Fun facts
• 72% claims that purchasing items in petrol station shops is usually an unplanned, spontaneous shopping experience.
• 9% usually plans their petrol shop shopping in advance.
• 19% says their petrol station purchases can be both planned and unplanned.
REASONS TO SHOP AT PETROL STATION STORES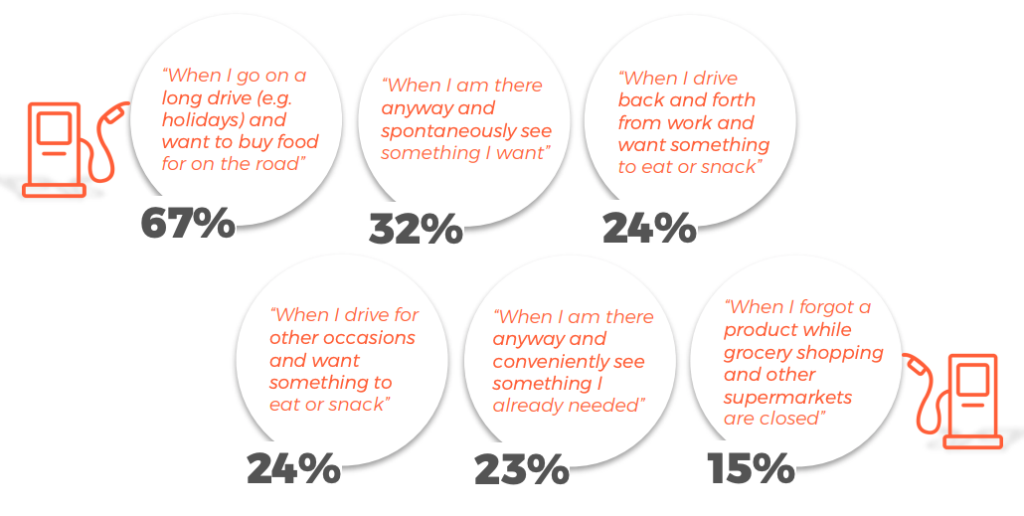 BEVERAGES ARE THE MOST POPULAR ITEM
Refreshing drinks (52%), coffee or tea (45%) and sweet snacks (41%) are the most popular products to buy in a petrol station shop.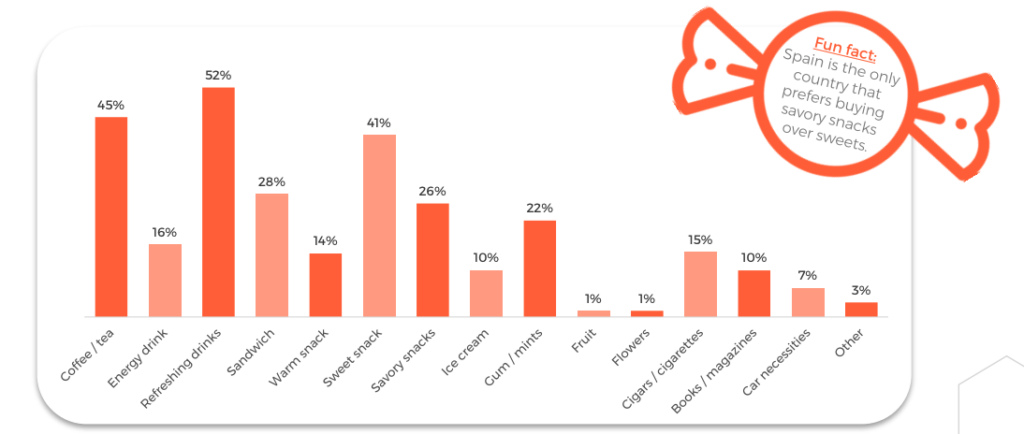 BELGIUM, ITALY & FRANCE ARE READY TO PAY MORE
When it comes to shopping at petrol stations, most Europeans are willing to spend between 1-5 euros (43%). However, Belgian, Italian and French consumers are willing to pay a little extra, namely between 5-10 euros.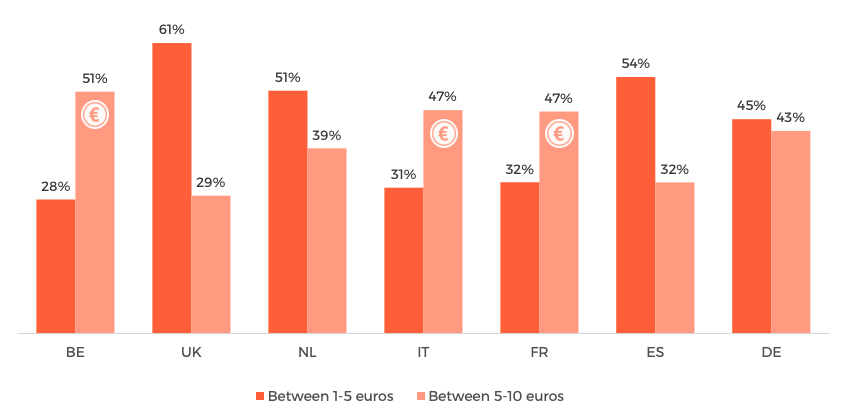 PRICE DOES NOT INFLUENCE THE PURCHASE DECISION
Consumers are not particularly focused on price and promotions while on the road. 59% of Europeans state not to look for promotions while shopping at petrol stations. Brits represent an exception, with 66% of shoppers looking out for better deals.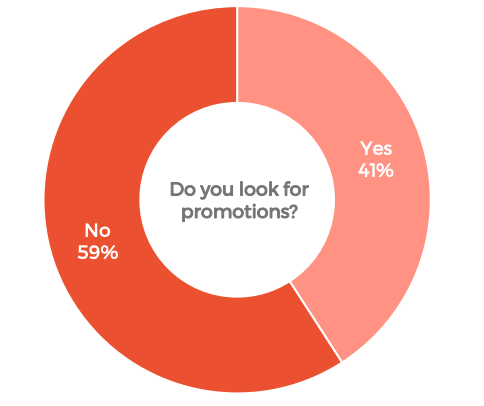 Fun facts
• 41% of Europeans say they do mind prices in petrol shops usually being a bit higher, but also claim to buy the products anyway if they really want it or need it.
• 28% states to expect prices in petrol stations to be higher, due to convenient locations and broader opening hours.
PREFERRED PETROL STATION BRANDS

The findings presented in this report are based on the results of an investigative task submitted to the Roamler Crowd during the month of April 2019. The purpose was to determine the crowd's purchasing practices in petrol station shops. The findings take into account data collected from 5.969 respondents, located in Italy, Spain, UK, Belgium, The Netherlands, Germany, and France.