Dairy products have always been consumed as a healthy source of proteins and fats. In recent years though, the market of dairy-free alternatives has witnessed an incredible rise in sales, driven by a growing focus on a healthy and ethical lifestyle.
To learn more about the European trends around the consumption of dairy and dairy-free products, we've asked our large community of shoppers to tell us about their preferences in terms of taste, shopping channel and much more.
MOST EUROPEANS CONSUME DAIRY PRODUCTS
On average, the majority of Europeans (49%) claims to consume only dairy products. 45% of consumers, instead, regularly chooses both dairy and dairy-free options. Finally, a small percentage of 4% only relies on dairy-free alternatives.

An average of 99% of shoppers consumes cow milk (goat 7%, sheep 3%). When looking into the cow milk types, fresh semi-skimmed milk appears to be Europe's favorite (50%).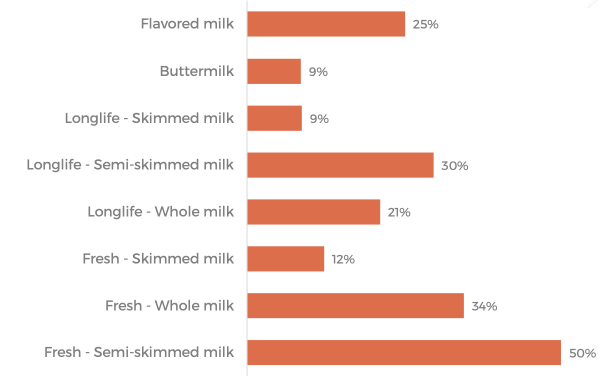 Fun facts
• Compared to the rest of Europe, Dutch consumers drink a remarkably higher amount of buttermilk (17%).
• Germany shows a higher preference for Fresh – Whole milk (63%).
• French consumers, on the opposite note, opt for Longlife – Semi skimmed milk (52%).
THE FAVORITE BRANDS FOR DAIRY YOGURT

DAIRY-FREE IS WINNING TERRAIN
A large percentage of Europeans (45%) consumes both dairy and non-dairy products because of:
1. A taste preference for either dairy or dairy-free products (43%).
2. Wanting to add variety to their diet (40%).
Fun fact
Among the people who never tried dairy-free alternatives before,
• 42% isn't sure if they ever will.
• 29% says they probably never will.
THE TOP 3 REASONS TO CONSUME DAIRY-FREE
1. Health related issues
2. Safeguard of animal rights
3. Safeguard of the environment
MILK AND YOGURT ARE THE MOST POPULAR DAIRY-FREE PRODUCTS
With respectively 69% and 46%, milk and yogurt are the most consumed dairy-free products.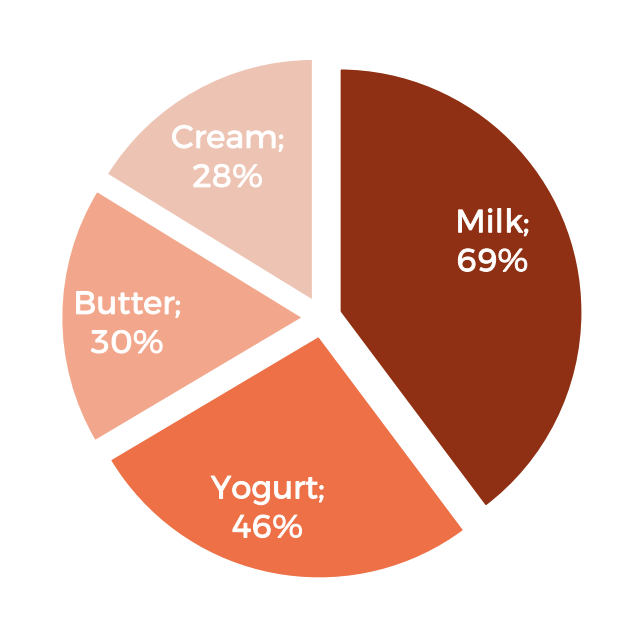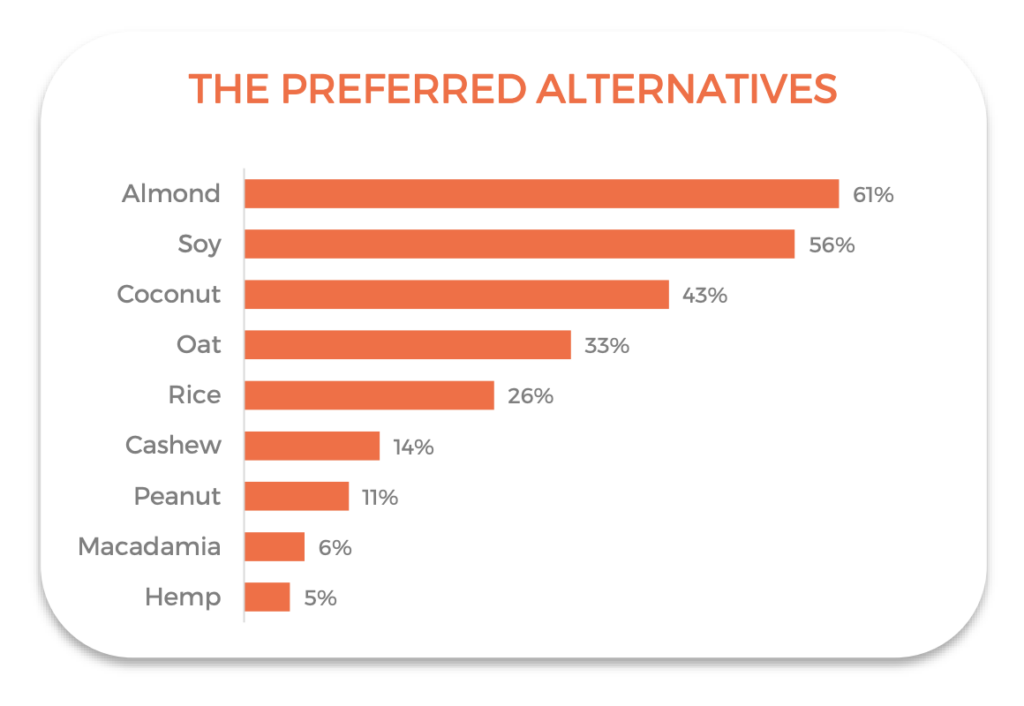 Almond (61%), Soy (56%) and Coconut (43%), are the preferred plant-based alternatives to dairy products.
EUROPEANS LOVE SOY, ALMOND AND COCONUT
When it comes to choosing their preferred plant-based alternatives, European consumers show different preferences for milk and yogurt.
THE TOP 3 ALTERNATIVES FOR MILK
• 61% Almond
• 52% Soy
• 41% Coconut
THE TOP 3 ALTERNATIVES FOR YOGURT
• 62% Soy
• 43% Coconut
• 31% Almond
PRICE IS MORE IMPORTANT THAN TRANSPARENCY
Price (65%), discounts (39%) and freshness (35%) are the biggest influencers in the dairy and dairy-free purchasing choices.
In France, the product being bio or organic (42%) plays a bigger difference than in the rest of Europe (27%).
Most European (50%) consumers don't actively look for clean label* dairy products. Spain represents an exception, with 61% of shoppers looking for products with clean labels.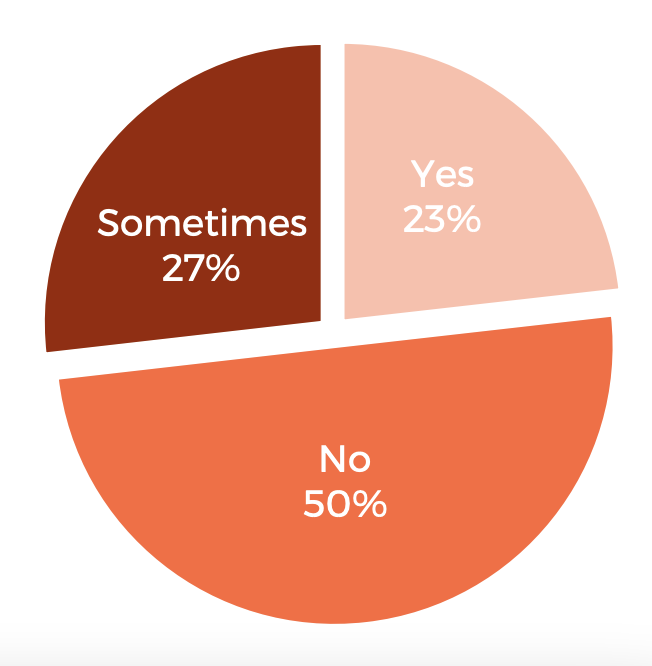 THE FAVORITE BRANDS FOR NON-DAIRY MILK

THE FAVORITE BRANDS FOR NON-DAIRY YOGURT

SUPERMARKETS WIN IN BOTH CASES
Traditional supermarkets are the preferred choice for purchasing both dairy and dairy-free products. However, when it comes to buying dairy-free items, a higher percentage of Europeans (23%) opts for bio supermarkets.

The findings presented here are based on the results of an investigative task submitted to the Roamler Crowd during the month of February 2019. The purpose was to determine the crowd's purchasing practices when it comes to Dairy and Dairy-free products. The findings take into account data collected from 4.965 respondents, located in Spain, Belgium, The Netherlands, Germany, France and the UK.