Optimise your perfect-store
Details in retail execution are crucial for CPG brands in the Netherlands as execution is generally quite static. A "Perfect Store" program can provide a solution where manufacturers and retailers work together to optimise KPIs such as distribution, shelf availability, promotion execution, and shelf space. Several studies have shown that a 3% reduction in out-of-stocks results in a revenue increase of up to 1%. Data and technology can help map and optimise "perfect-store" KPIs, but complexity and costs can hinder progress. We'll discuss how data and tech can be optimally utilised with Thomas van Zoggel, who, as Team Lead Customer Success at Roamler, has experienced many successful data and tech implementations at CPG brands.
"The biggest challenge I see is linking insights from the data to routing and the purpose of the representative's visit."
What challenges do you encounter with companies that heavily rely on field sales and retail execution? Retail execution is driven by representatives who want to optimise the presentation of their brands on the shop floor. The knowledge and experience of the representative are key to identifying opportunities. As a result, a part of the market is well-covered, but many opportunities or even problems are left unattended because a representative cannot be everywhere or see everything. Fortunately, suppliers now have very up-to-date Electronic Point Of Sale (EPOS) data. However, few know how to use it optimally to manage field sales. The biggest challenge I see is linking insights from the data to routing and the purpose of the representative's visit.
What significant transformations do you see in the field of data and tech in retail execution?
In the past decade, the market has been flooded with a wide range of technological solutions for mapping and optimising retail execution. A good example of this is Digital Image Recognition (DIR). With smart software, shelf photos are converted into data points that are reliable at the SKU or centimeter level in some cases. In addition to DIR, there is a lot of investment in better field sales automation, planning software, and other tools that can help set up the route to market.
How do you experience field teams and suppliers currently dealing with the store data available?
Firstly, category managers and field teams already use the store data to create store segments. Retailers also support this at the category level. Due to limited resources at suppliers, such segmentation sometimes takes place only once a year. We see that the availability of frequently updated data leads to a shift from fixed routing to models that calculate the "next best store visit." This way, retail execution can become part of Trade and Shopper Marketing, as well as Key Account deals. This turns Field Sales into an integrated part of the organisation.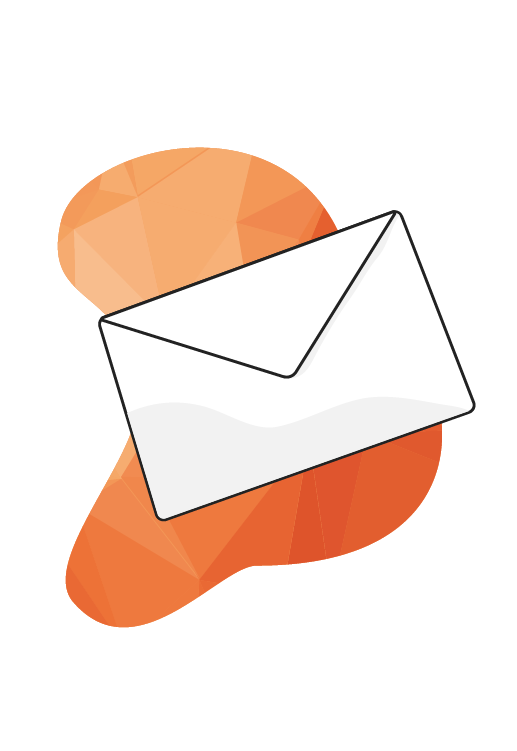 Get the latest insights, innovations, and opportunities when it comes to efficiency for your business.
How and when do you make the transition to a data-driven execution model?
If we ask ten customers what they want to measure, most will probably answer "everything." But it is essential to discuss which information is valuable and usable, what can we do with it? Start with the basics: the goal and usability. What is the purpose? How do you deal with the results? What can you do with them at headquarters and in-store? And who will work with them? Starting simply can involve KPIs for distribution and availability. When the basics are in order, the organisation is ready, and sufficient resources are available, more advanced solutions and technologies can be considered. Technology should be used to make processes easier, not more complicated. So start with the basics and build on that.
How can you deal with data overload, and how can you prevent it?
In 2023, there are many data streams and sources available, and it is a big (time) investment and challenge to keep an overview and find the right insights. Collecting data on retail execution is sometimes seen by organisations as "just another" source of data and as complex to gather themselves. Despite the overload of data, we see a lot of room for improvement in using it. When capacity is limited, it is a good idea to ask yourself a few questions and see what the strategy requires and what works for your organisation. What answers are we looking for? What data streams do we already link to our systems? What data streams can we already process well ourselves? For new data streams, it may also be wise to look at external solutions and tools that can take care of data collection and analysis.
How would you deal with change management challenges?
With change management, we often see challenges, for example, with senior management. It is difficult to convince decision-makers if they are not fully aware of what is happening on the shop floor. It is important to get everyone on the same page. To minimise large-scale risks that stakeholders may be afraid of, you can choose to test and evaluate ideas on a small scale first to decide what data and tech work well in your organisation and what need to be further explored. This way, ideas can be refined or stopped before rolling out on a larger scale. For highly complex and costly implementations, training can be effective, explaining the technical benefits to stakeholders and reducing resistance to the rollout.
Would you like to utilise data and tech to improve your perfect-shelf? Contact our experts!