Nowadays, consumers seek for the opportunity to enjoy freshly prepared food without needing special skills or having too spend much time preparing meals. Moreover, preference for these meals by the working population and students is increasing also thanks the fact that these meals serve as low-cost alternatives to junk food.
Last year frozen ready meals held the largest market share, followed by chilled ready meals, the fastest growing segment.

In Europe, more than 80% of consumers opt for a ready meal, driven mostly by lack of time to cook (58%) ease in preparation (50%) and ease in storing or freezing (27%).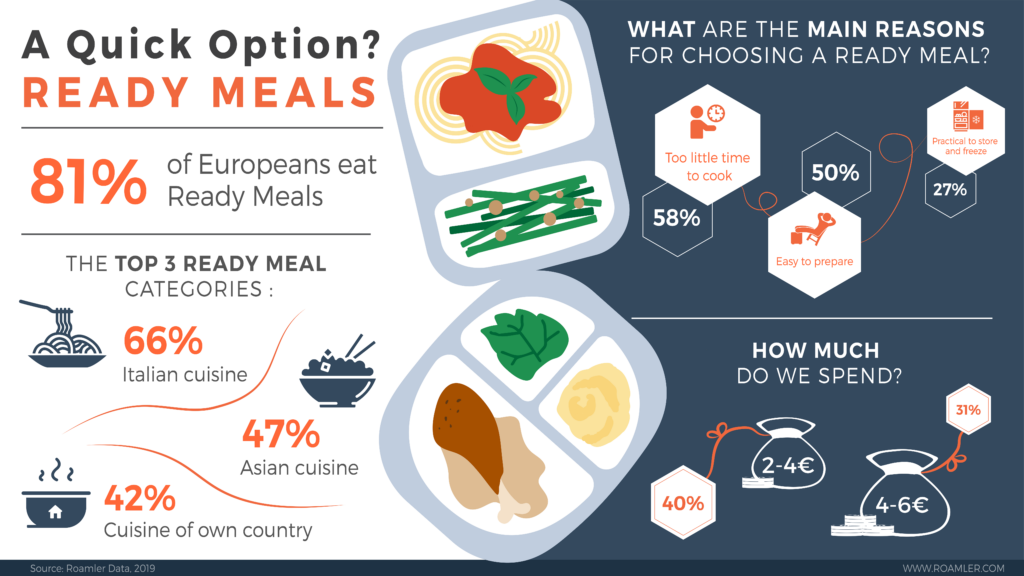 Interested in knowing more about this research? Download our free report about ready meals.