Water is our best friend. Whether it's a refreshing shower or a hydrating drink, we can't live without it. We were curious to learn how people throughout Europe consume water these days. Do they buy plastic bottles and if yes; how, when and where? Are there mayor differences between European countries when it comes to buying water and if so… why? We've gathered some interesting facts about water consuming, coming from our European Roamler communities.
Key findings
Did you know that 78% of Europeans drink water from (plastic) water bottles? 53% of respondents even drink water from water bottles every day. What motivates them to buy bottled water? With a European average of 56%, buying water bottles for on-the-go is the most chosen reason to do so. Yet it appears that 81% is concerned with buying single-use plastic when buying bottled water, and therefore 52% reuses these bottles. Read all findings in our dedicated consumer report.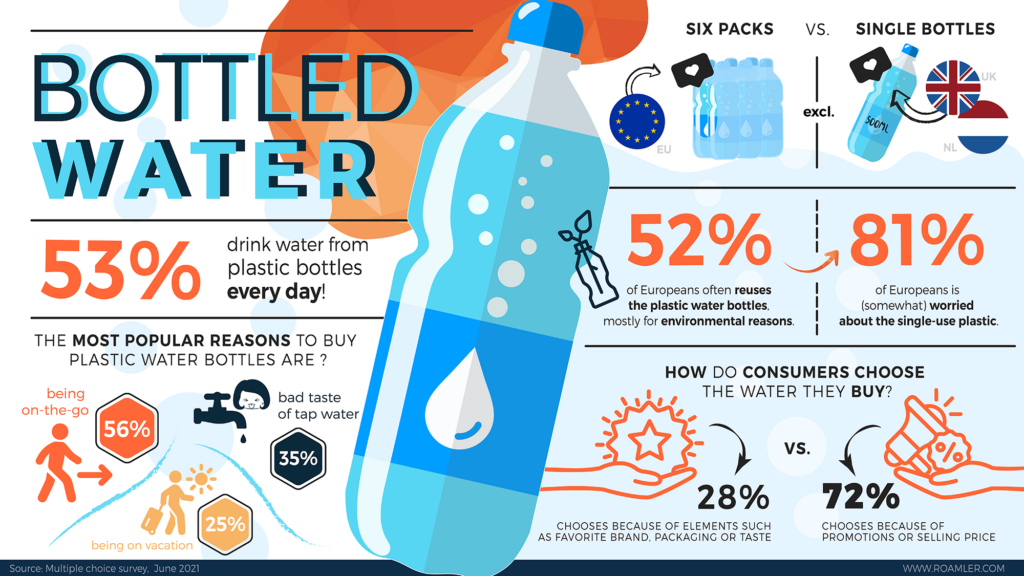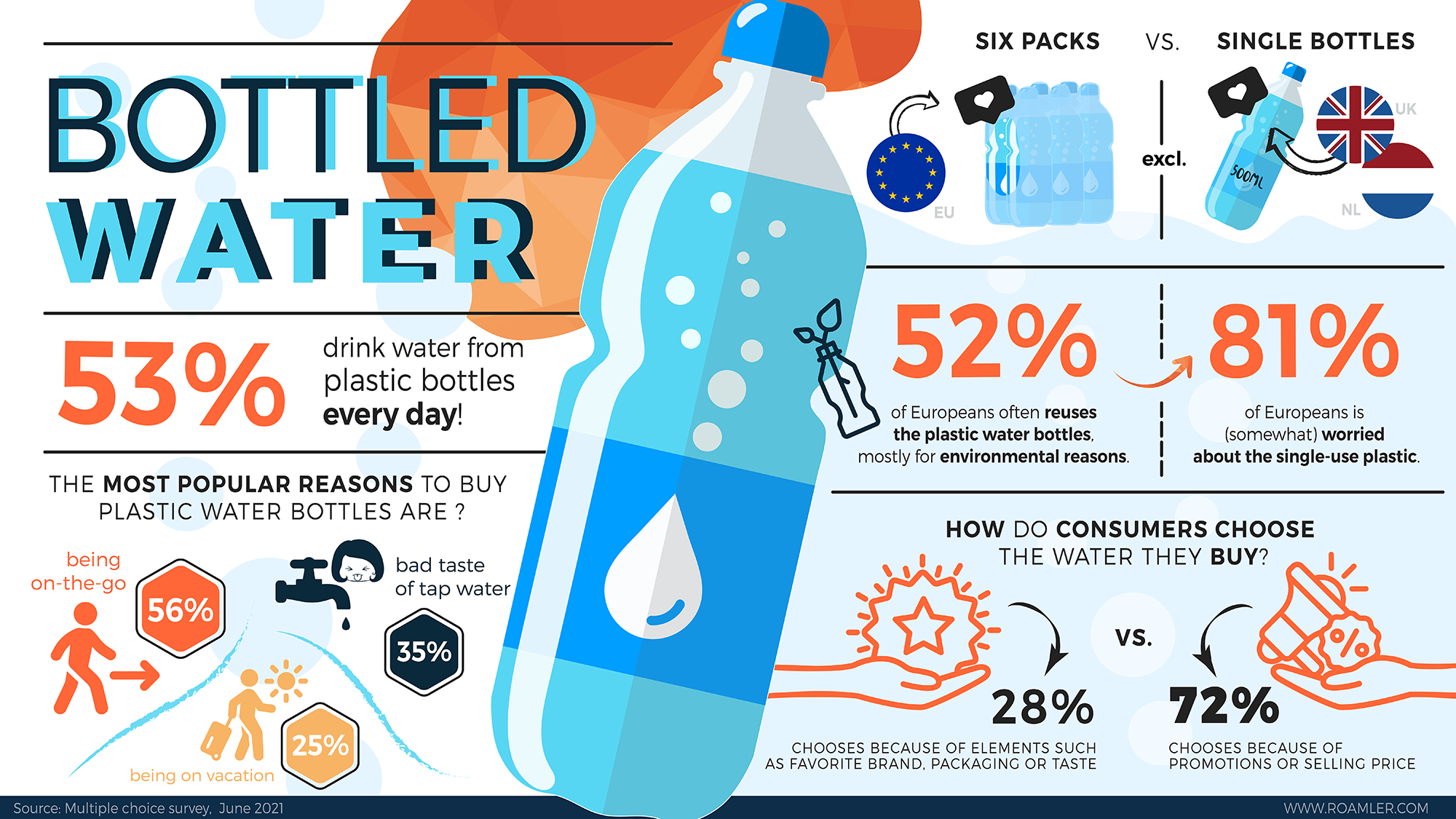 The findings presented in this infographic are based on the results of task submitted by the European Roamler Crowd in June 2021.
Interested in seeing more inforgraphics?
– Infographic about fast food
– Infographic about bread
– Infographic about coffee
– Infographic about beer
– Infographic about ready meals
– Infographic about sunscreen
Would you like learn more about the possibilities of retrieving data from our European community? Get in touch with our experts.