Outsource your maintenance services? Use our community of self-employed, technical professionals who will take action on behalf of your company when and where it's needed.
Maintenance is critical to the long-term, enjoyable use of your customers' devices. With Roamler, you can count on additional, on-demand professionals to perform your maintenance services with the utmost attention and eye for detail.
Out-source maintenance to a flexible workforce
To ensure the best and most efficient maintenance services, your company needs to be able to combine capacity, speed and coverage. Roamler offers a flexible community of freelancers, enabled by advanced mobile technology, who can supplement or replace your own teams in carrying out your scheduled maintenance activities.
Roamler takes ultimate responsibility for the results of each maintenance activity performed. This ensures you receive top service aligned with your key KPIs, and a fully transparent process. Our experts are deployed based on skills, certifications and location, and can be activated on-demand anytime, anywhere, including weekends and holidays.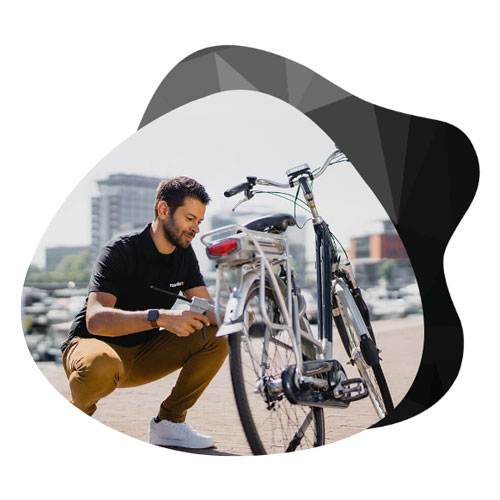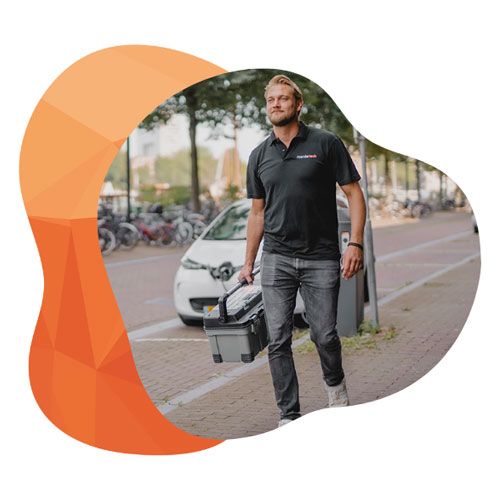 The turnkey solution for your maintenance services
Roamler takes care of your entire customer journey, from easily scheduling appointments for your customers at the desired date and time, to post-maintenance support and billing.
Our dedicated teams manage every step of your process, ensuring perfect flow from start to finish and full compliance with your quality requirements.
Roamler has years of experience in connecting jobs to professionals using the best mobile technology.
Your scheduled installations and repairs are available through the Roamler app to professionals who fully meet the required skills, certifications, experience and location.
Our community sees and accepts your installation or repair request directly in the advanced Roamler app. Within the app they also document their activity, using photos and location-specific information.
Each job completed is submitted to our team of reviewers for a final quality check and then made available to you via our Customer Portal, or via a direct API with your own system. Through live dashboards, you have instant insight into the complete process.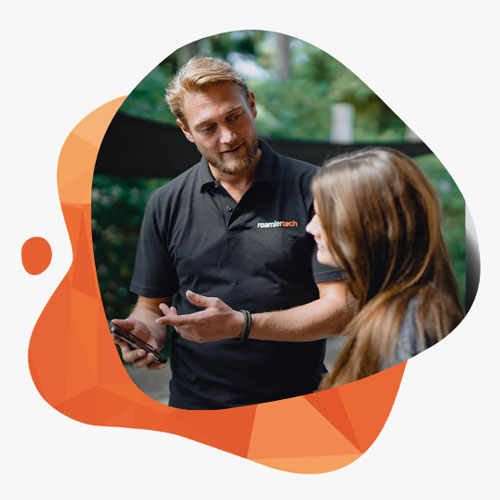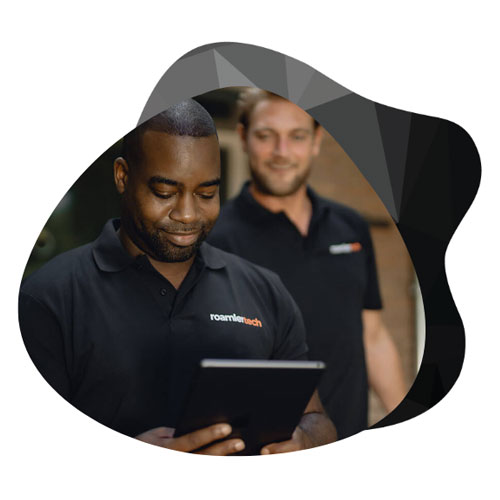 The right partner for your maintenance services
Roamler allows you to benefit from the flexibility and scalability of a community of professionals using the best technology. By combining our platform technology with efficient data analytics, we can offer you insight into your maintenance activities. Allowing you to apply timely, data-driven solutions that improve customer satisfaction.
While our certified technicians ensure the best quality of work, our technology provides insight into the process. As a result, you experience maximum transparency and control.
Do you want to add speed and efficiency to your business and easily scale your scheduled maintenance requests? Then Roamler is the right partner for improving your business operations and increasing your customer satisfaction. Our professional workforce receives customised training to perform device maintenance and delivers world-class service to your quality standards.
A full range of maintenance services
The professional Roamler workforce includes thousands of experts and technicians who can efficiently handle your requests, in the following categories:
Telecom
TV & Internet
Smart home
Electrical
CV
EV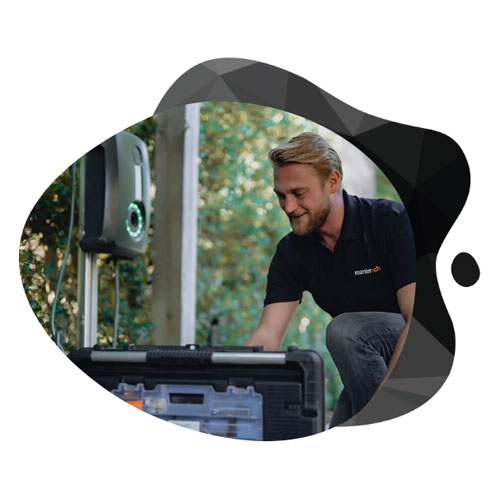 The benefits of task-based maintenance services
Outsource maintenance services to our certified community of on-demand professionals and focus on a fully data-driven approach to your business, with:

Activate our community completely on-demand and based on the actual needs of your business.

Increase or replace your own teams, adding speed and volume to your operations.

Improved operational efficiency
Optimise the execution of installations and repairs with a widespread community of professionals ready to take action when and where needed.

Increased customer satisfaction
Put your customers first by scheduling installations and repairs on a day and time of their choosing.

Reduce overhead and transportation costs and make the best use of your budget.

Transparency at every step
Maintain full control of every stage of your process with detailed insights and comprehensive real-time dashboards.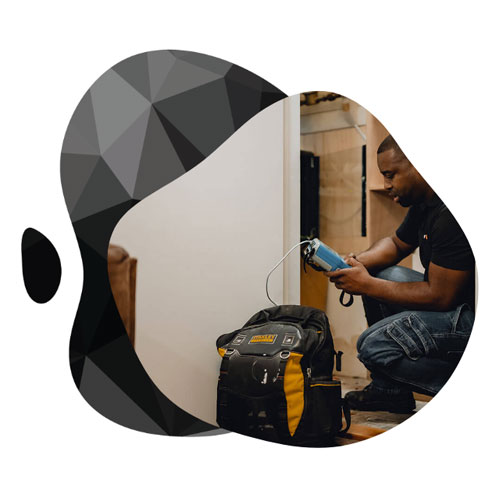 Enjoy the benefits of a fully customised process that increases efficiency and puts your customers first.
Roamler offers you an end-to-end solution that encompasses all aspects of the customer journey.
Thanks to our advanced technology, we can help you optimise the different steps of your process; from setting up an online appointment portal to direct billing to the customer.
Full control, highest quality
As an engineering installation and repair company, delivering quality is your top priority. At Roamler, we combine the most reliable technology with advanced data analysis. Thus, in addition to the best quality, we guarantee you complete control over your operations.
Certification

Roamler is certified to ISO 9001 – ISO 27001 – ISO45001.

Onboarding

Our experts are experienced technicians who are given access to our comprehensive training program.

Inspections

On-site inspections ensure your requirements are fully met.

100% visual inspection

Each job is documented by entering information on-site (photos, dimensions, etc.) and are manually reviewed by our team.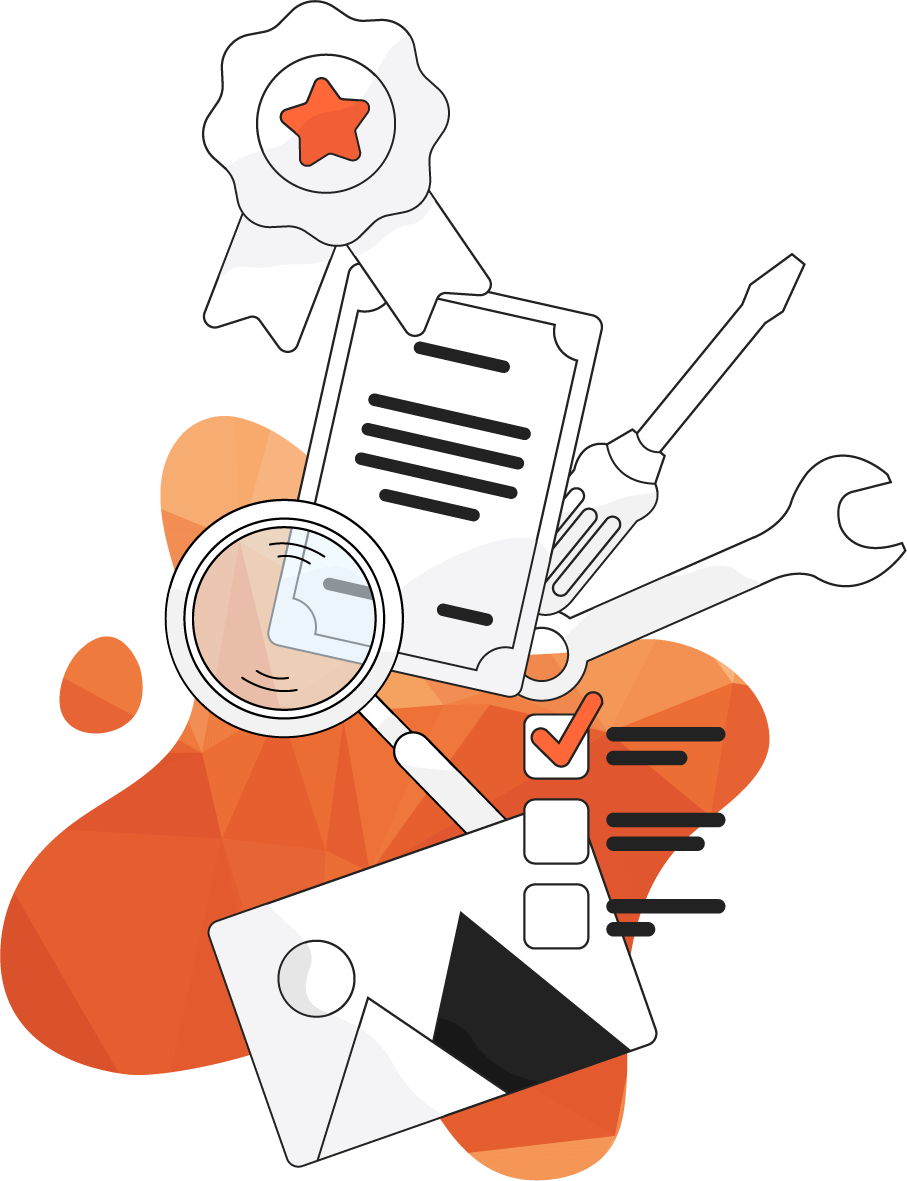 Discover the benefits of a task-based approach for your business