Offer your clients fully customised in-home tech services. Made possible by a dedicated community of on-demand tech professionals and handymen.
Timely and professional home tech service is in demand by consumers. With Roamler, you benefit from a pool of certified professionals, active in various technical fields, who can take requests from your customers and carry them out. This ensures you top quality and maximum execution speed.
A community of professionals at your service
Being able to provide customised, home technical service is important in creating trust around your brand and increasing customer satisfaction. To efficiently respond to the demand for individual service, your company must combine diverse capabilities, speed and comprehensive coverage. Roamler is the platform that combines the power of a flexible community of on-demand experts in various fields with advanced mobile technology. This gives your company the tools you need to respond to the demands of your market in real time, while ensuring top-quality service.
Our experts are deployed based on skills, experience and location and can be activated on-demand anytime, anywhere, including weekends and holidays.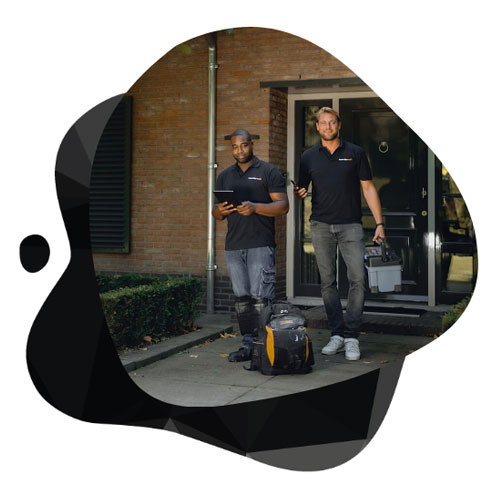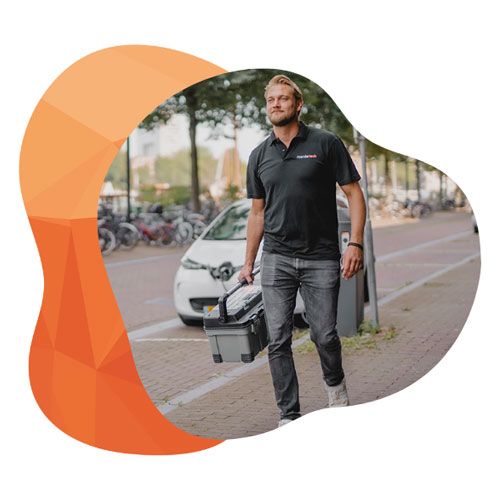 The turnkey solution for your maintenance services
Roamler takes care of your entire customer journey, from easily scheduling appointments for your customers at the desired date and time, to post-maintenance support and billing.
Our dedicated teams manage every step of your process, ensuring perfect flow from start to finish and full compliance with your quality requirements.
Thanks to our advanced mobile technology, your customers' service requests are made instantly available to Roamler community members who best match the skills, certifications, experience and location required.
With the Roamler app, our experts can browse through your requests, accept those that fit their schedule and share location-specific information and photos as they complete the job.
An internal team of reviewers perform a final quality check on all data and photos sent along.
Once validated, the information is made available directly to you via the Roamler Customer Portal, or via a direct API with your systems. You maintain full control over every step of the process, thanks to daily updated online dashboards.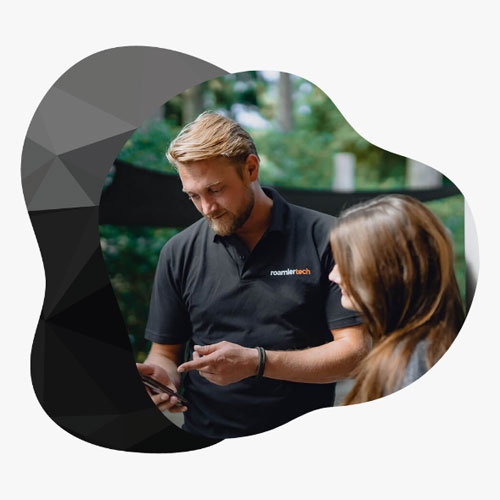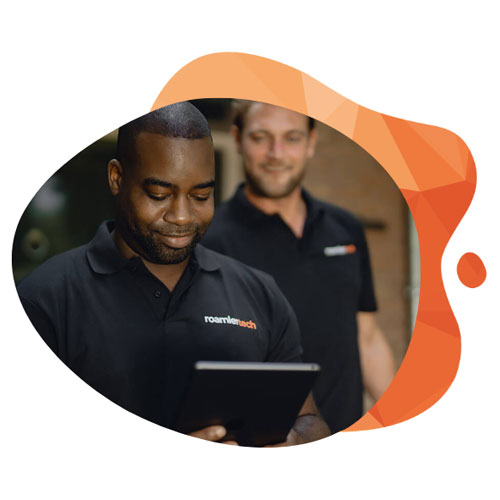 The quality partner for your in-home services
Roamler allows you to benefit from the flexibility and scalability of a large community of independent professionals, using the latest technology and advanced data processing. By combining our platform technology with efficient data analytics, we can provide you with constant insight into your in-home services. So you can implement timely, data-driven solutions that improve customer satisfaction and retention.
While our certified technicians and handymen ensure the highest quality of work, our technology provides insight into the process. As a result, you experience maximum transparency and control.
Do you want to add speed and efficiency to your business and offer your customers on-demand home service? Then Roamler is the right partner to take over or complement your operation.
A full range of home technical service offerings
The professional Roamler community includes thousands, self-employed experts and technicians who can fulfil your requests in the categories:
Installations
Maintenance
Repairs
Consulting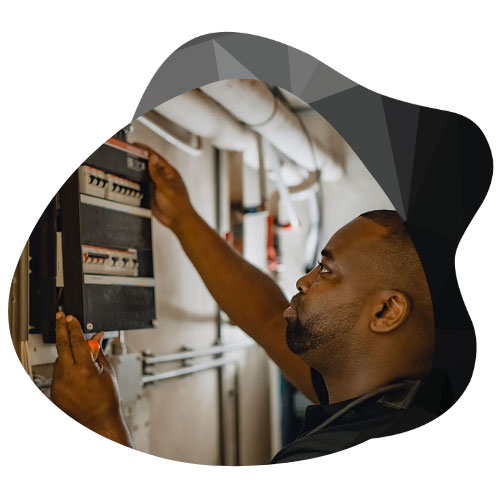 The benefits of task-based installations and repairs
Outsource technical installations and repairs to our certified community of on-demand professionals and focus on a fully data-driven approach to your business, with:

Activate our community completely on-demand and based on the actual needs of your business.

Increase or replace your own teams, adding speed and volume to your operations.

Improved operational efficiency
Optimise the execution of installations and repairs with a widespread community of professionals ready to take action when and where needed.

Increased customer satisfaction
Put your customers first by scheduling installations and repairs on a day and time of their choosing.

Reduce overhead and transportation costs and make the best use of your budget.

Transparency at every step
Maintain full control of every stage of your process with detailed insights and comprehensive real-time dashboards.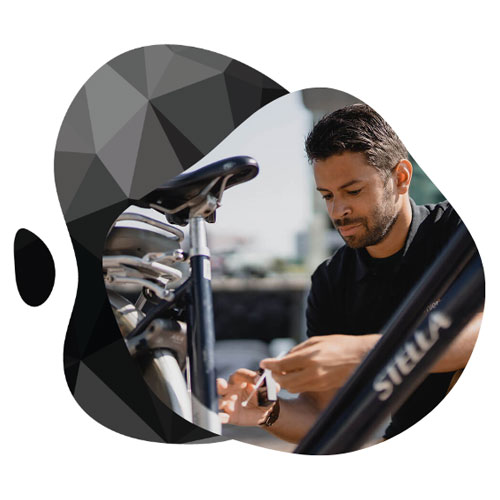 Enjoy the benefits of a fully customised process that increases efficiency and puts your customers first.
Roamler offers you an end-to-end solution that encompasses all aspects of the customer journey.
Thanks to our advanced technology, we can help you optimise the different steps of your process; from setting up an online appointment portal to direct billing to the customer.
Full control, highest quality
When offering customised services, quality, service and timing are your most important KPIs. At Roamler, we combine the most reliable technology with advanced data models to ensure top performance and complete control over your operations.
Certification

Roamler is certified to ISO 9001 – ISO 27001 – ISO45001.

Onboarding

Our experts are experienced technicians who are given access to our comprehensive training program.

Inspections

On-site inspections ensure your requirements are fully met.

100% visual inspection

Each job is documented by entering information on-site (photos, dimensions, etc.) and are manually reviewed by our team.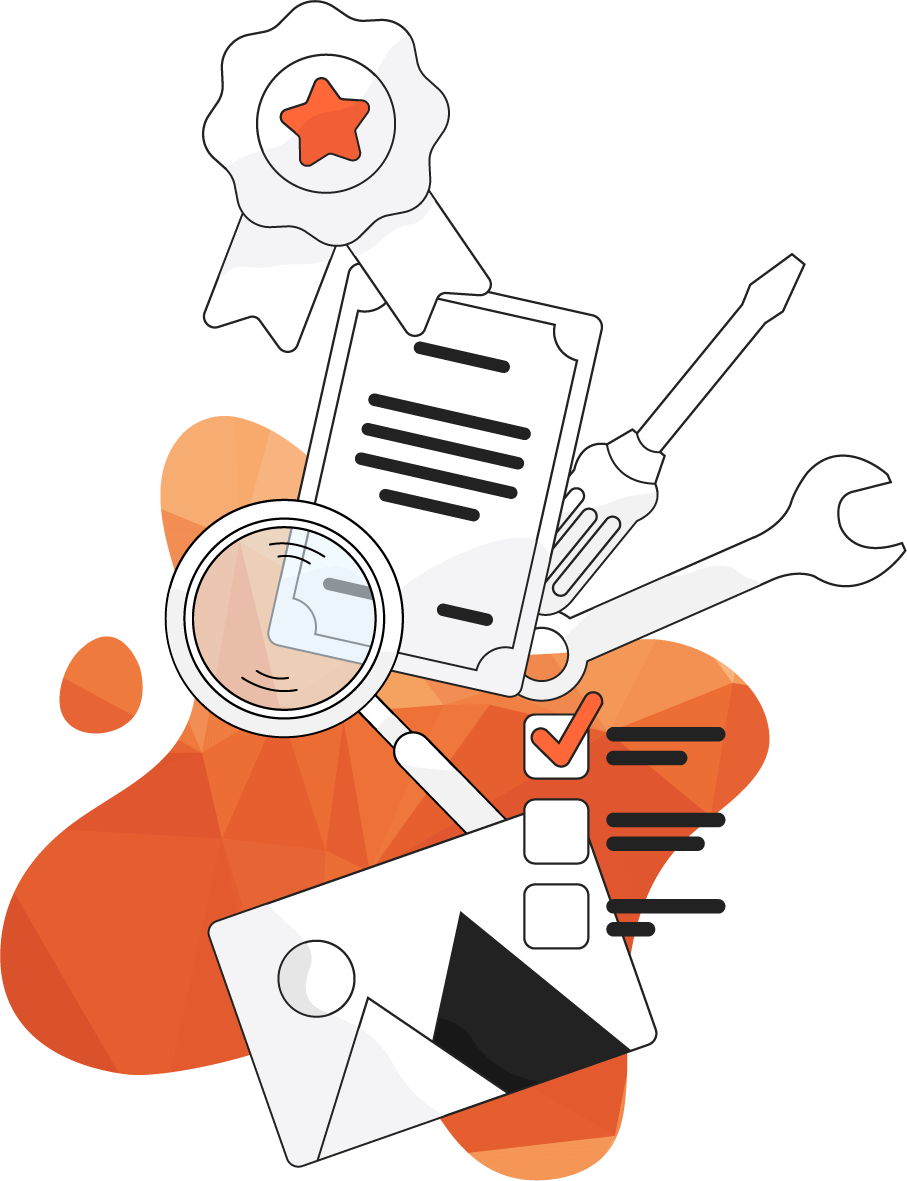 Discover the benefits of an on-demand workforce for your organisation