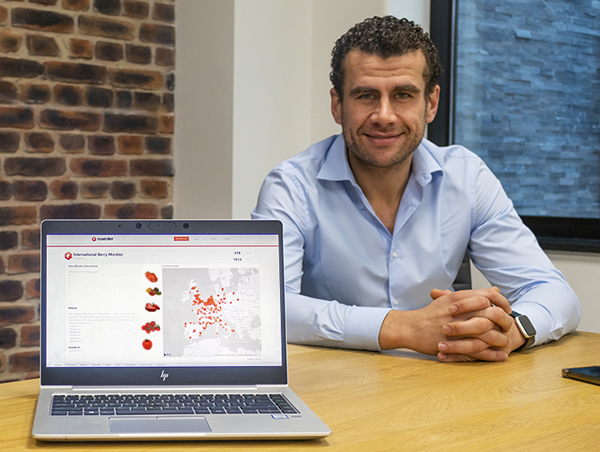 What kinds of tomatoes are in stores? What is the price per kilo, origin, packaging form, and size? The Berry Monitor is a great success. So, Roamler – a flexible resourcing platform – launched a Tomato Monitor in October. The monitor gives an overview of all the data in the European tomato world in one convenient dashboard.
Roamler has been helping parties throughout the fruit and vegetable chain for ten years now. From breeders to retailers – they all get detailed information and photos via a smartphone community. Last year, Roamler started a subscription service for the soft fruit category. However, the tomato sector soon showed interest too. So, in October, Roamler started building data through weekly visits to key retailers.
Covering the entire European market
"We've begun in the United Kingdom, Germany, and Poland. Our customers have indicated that the demand is highest in these three markets. Other countries like Belgium, Denmark, Sweden, France, Spain, Italy, and the Netherlands will soon follow," says Christiaan Rijnhout (Roamler).
"That means we're gradually covering the entire European market. We're also including other fruit vegetables in this monitor. That includes bell peppers, cucumbers, and eggplants." Christiaan, who is from a fruit and vegetable family, has been working at Roamler for ten years. He is responsible for the fresh produce category at the company.
"We're now providing this data to parties in the whole chain. We've noticed they have many similar questions. That's why we offer this data in a single clear dashboard. That's also way more sustainable. Our people only have to enter a store once. We can then create an attractively priced continuous monitor for the entire sector."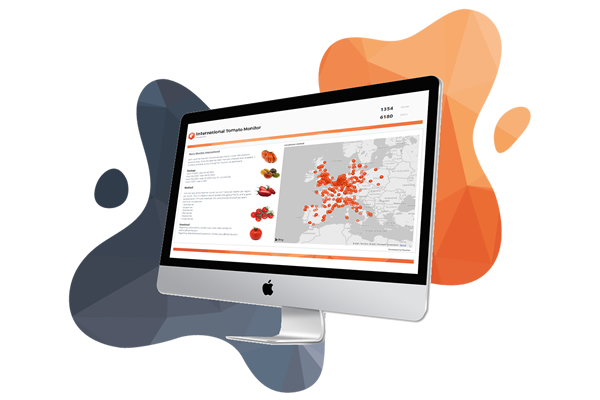 Data for growers, breeders and packers
"And everyone uses the information they deem most valuable. Exporters and supermarkets mainly want to know about price and origin. Growers want to know the product's instore quality. Breeders are more interested in what varieties are being offered. And packers want to know which packaging form is used. Now they can see all this in the same dashboard. It has the type of tomato and its country of origin. But we also register supplier information, where possible with GLN/GGN code." explains Christiaan.
Strengthen your position
"A lot of assumptions are still made about shelf information. People use their gut instinct for this. This monitor gives you the latest data, enabling you to strengthen your position because you can easily identify trends. That means you have a significant lead in knowledge. It offers buyers and account managers in Northwest Europe tools. They can use these to further develop category management for their retail clients. And this database is more professional than showing your own photos."
A combination of AI and the human eye
Is it difficult to encompass the fragmented tomato supply? "We use a combination of Artificial Intelligence (AI) and the human eye," Christiaan answers. "We know which information we want. We can, therefore, extract a lot of data automatically from packaging and shelf tags. Together with a trained eye, this leads to the highest quality data. We then display this in an easy-to-navigate online dashboard. You can thus get an accessible overview of the data in real-time."
"The dashboard now has a new option. You can use it to easily compare what different stores are offering. That includes the corresponding price points. For example, users can compare the current offer at Lidl in Germany with the UK. You can thus easily analyze deviations in the tomato offer too. All photos are easy to view and download from the online environment", concludes Rijnhout. He had revealed earlier that monitors for other categories will certainly follow those of soft fruit and tomatoes.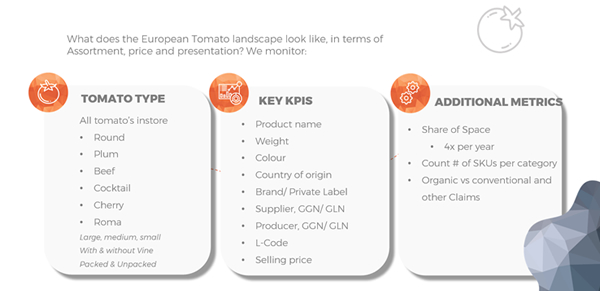 Would you like to learn more about our fruit and vegetable monitors? Get in touch with our experts.