Some solutions and strategies that look good on paper prove ineffective on the shop floor, and others can be too hasty or too complex. As a brand, it is important to focus on the basics and ensure that the core elements of execution are right. But what are the core elements exactly? We're talking about distribution and availability.
For brands, store execution is very important. Given that the retail landscape in the Netherlands is relatively static and that shelf distribution is carefully planned through solid category management, turning a profit must be found in the details.
Manufacturers and retailers are working together to find these opportunities for profit through so-called perfect store programs. A "perfect store" is one that meets a manufacturer's most important wishes. This often concerns the so-called Key Performance Indicators (KPIs), criteria that a product must meet. It includes distribution, availability on the shelf, promotional execution and sufficient shelf space in relation to turnover share within the category. If a product performs well according to all these criteria, the execution is successful and sales will likely be strong.
Technology is increasingly being used to optimise these KPIs. In the last decade, the market has been overwhelmed with a wide range of technological solutions for mapping retail execution, such as Digital Image Recognition (DIR). DIR uses smart software to convert shelf photos into data points with a high degree of detail and accuracy (down to the centimetre level). In addition to DIR, investments are being made in better field sales automation, planning software and other tools that can help to set up the route to market.
Start simple
If we ask ten of our customers what they would like to measure, chances are that the majority will answer, "Essentially everything." This sparks interesting conversations about the value of information and its usefulness: what can we actually do with so much data? Our advice is: start simple, with the basics. Only after the basics are in order is it time to reach for advanced technologies.
COVID-19 has played an unexpected role in these conversations. What was a comparatively "static" retail landscape suddenly changed. Assortments had to be revised, the number of different products on the shelves decreased, shopper behaviour changed, and changing COVID regulations often affected product availability. Businesses were forced to go back to the basics: What about our core range? Is everything still on distribution? And if so, is availability still okay? Or does the customer find an empty spot on the shelf where our product should be?
The consequences of the pandemic brought distribution and availability into the spotlight again, but even before the crisis, these were critical concerns.
Various studies have shown that reducing a product's out-of-stock rate by 2% leads to an increase in sales of 1%, which is reason enough to carefully monitor distribution and availability.

So what can a business do?
Start with assessing the usability of the data. What's the goal of gathering this data? How can the results be processed? What can you do with this information at HQ and/or at store level? Who will work with it?
In these early stages of data analysis, distribution and availability often come to the fore along with questions about the business itself: Is the business prepared to use this data in a constructive way? Are sufficient resources available for preparation and rollout?
From measuring to improving
The next step is translating data analysis into improvement. Copious amounts of data gathered using the latest technologies is only valuable when the data itself is examined and the trends it reveals inspire action. So get started, but start with the basics and build on them. Use technology to make life easier, and be sure to get good advice.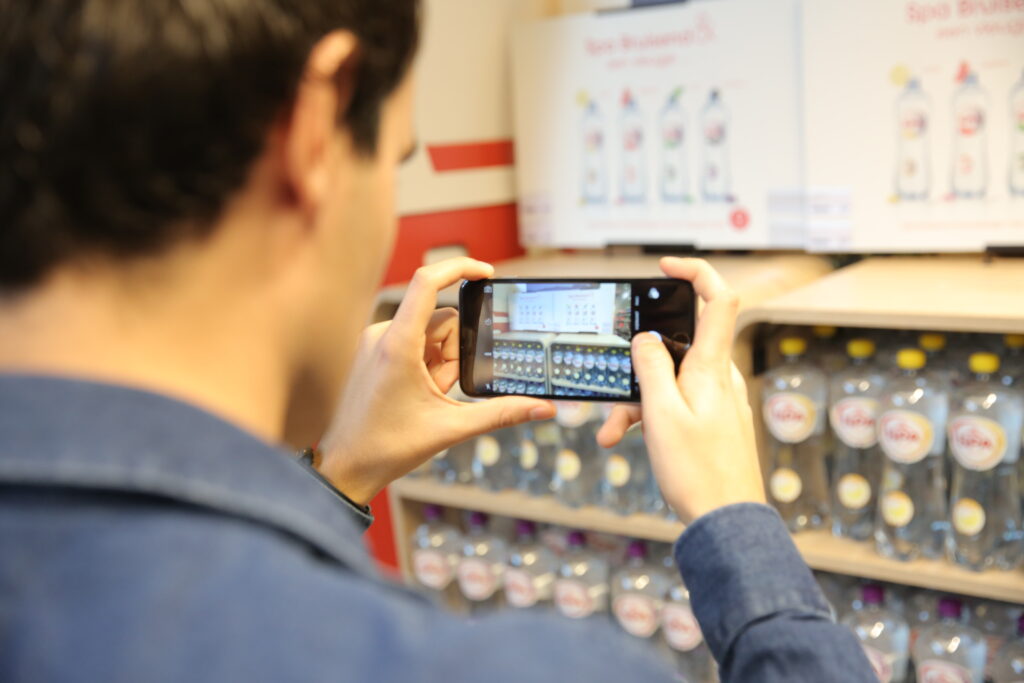 Read more about the benefits of crowdsourcing in retail:
– Are brick-and-mortar stores still shopable?
– Ensure accurate pricing with Crowd-supported price checks
– Improving in-store execution to increase customer loyalty in grocery store
– The 3 main implications of non-compliance in the execution of planograms
– Building a flawless brick-and-mortar experience in the omni-channel era
– The challenges of out-of-stock in Europe
– How mobile workforce management solutions will help help retailers