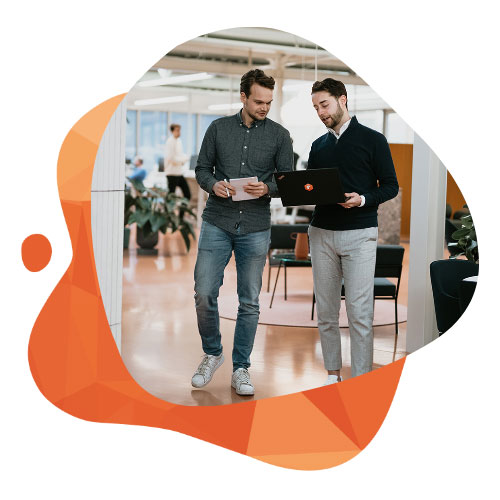 With around 300 international colleagues spread across offices in the Netherlands, Belgium, Germany, the UK, France and Spain, Roamler is always buzzing.
Collaborate efficiently
Whether you work in IT, Data, Marketing, Finance, Operations or Support, our teams are in close contact with each other on a daily basis, which means we can work efficiently. At Roamler we just make things happen; for our customers and app users, but also within the organisation.
Our office in Birmingham is situated in the iconic Alpha Tower, in the very heart of the city. We have got our own Roamler office in a shared workspace, which provides us with all the tools we need to work comfortably. The office is equipped with meeting rooms, break out spaces, a café and a newly refurbished gym. Everything you could wish for in a comfortable working environment! Oh… and don't forget the amazing view of Birmingham we get from our 21st floor office!
Do you like to work from home?
We understand! Developments in recent years have meant that we have become accustomed to working from home. We therefore offer the option to work from home several days a week. Although we like it best if you come to the office every day of the week.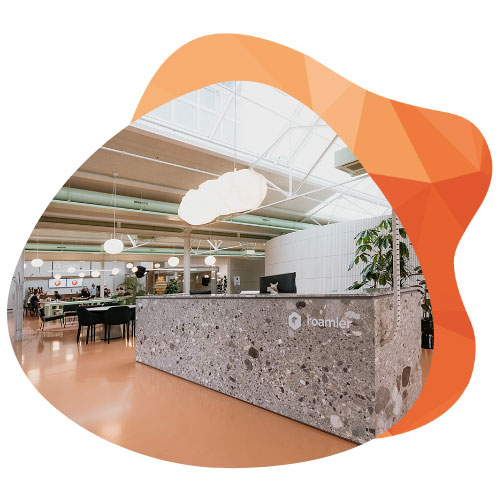 Did you know that at Roamler you receive a one-time home working allowance of £250 to make your home office even better?

Our ambitious colleagues make Roamler an educational, fast-moving place to work. One thing is certain: you will never be bored!

Every Roamler employee is allowed to work remotely for two weeks from a European destination (e.g. somewhere sunny) once a year

Have you been working at Roamler for three or more years? Then you can take a little longer off; go on a sabbatical for a maximum of 3 months!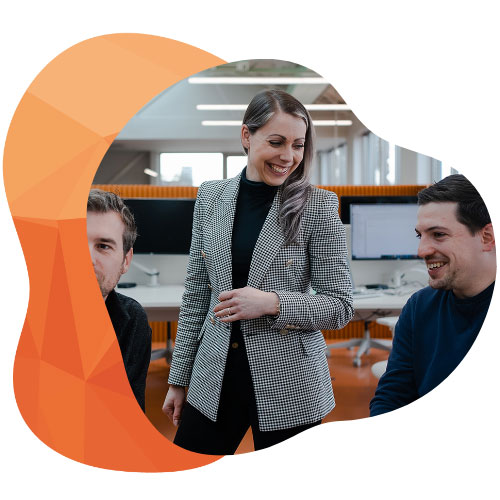 Despite the strong growth in recent years, we are still a flat organisation and there is an open culture in which everyone is approachable and accessible.
But not only that, Roamler is a modern, internationally orientated company. That means that our colleagues are also incredibly diverse! Everyone is welcome at Roamler.
Fun fact: did you know that the male-female ratio at Roamler is around 50/50?
The Roamler story is far from finished. We are constantly looking for new talent to strengthen our fast-growing international company.
Interested in working at Roamler in the heart of Birmingham or elsewhere in Europe? Check the open vacancies. We would love to get to know you while enjoying a good cup of coffee at the office!