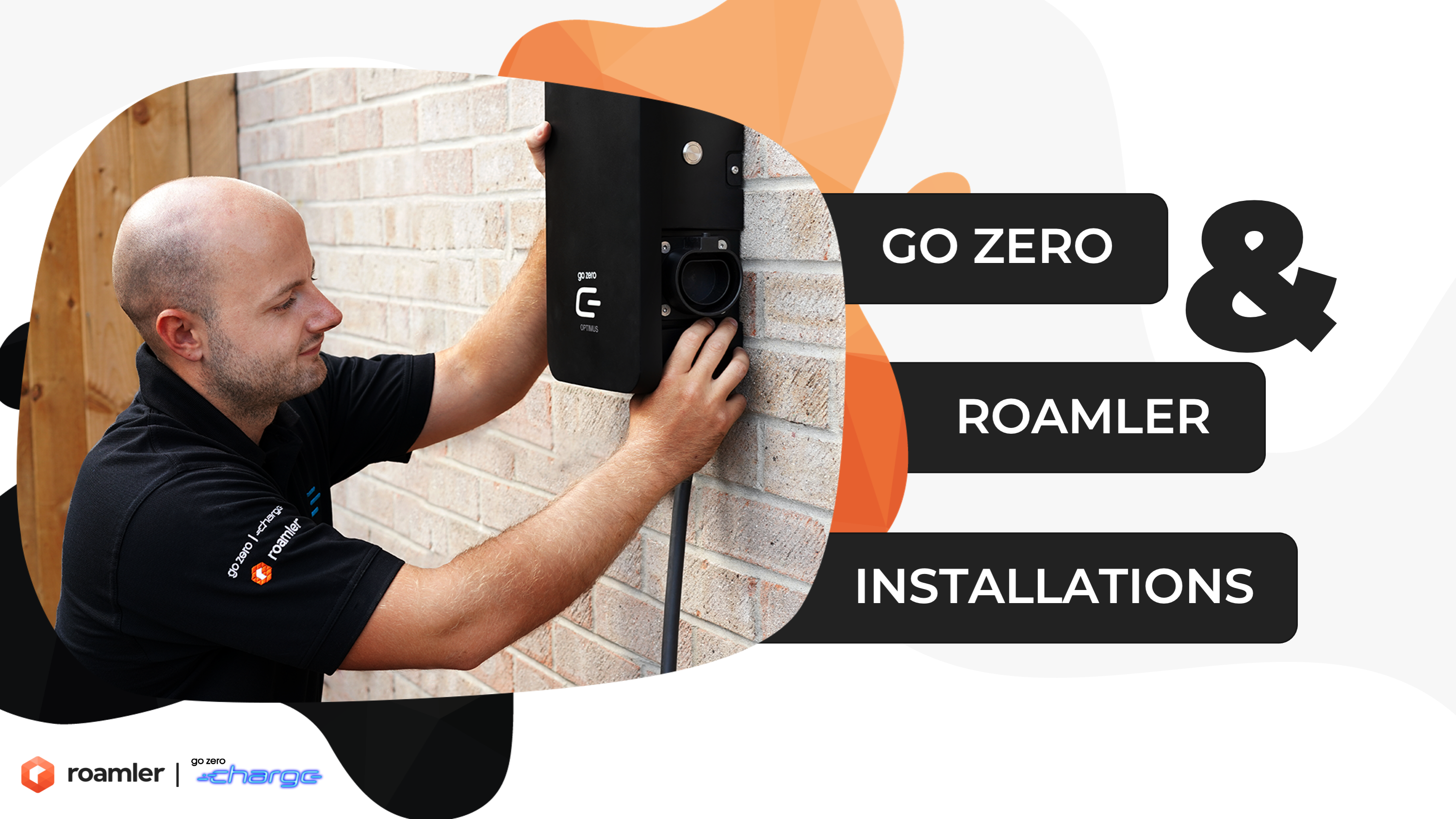 Roamler is proud to announce a partnership with Go Zero Charge: a UK company that is taking EV charging to another level by providing customers a smart EV charger with the ability to overview their monthly spend and real time usage and to schedule charging through the Go Zero Charge app.
Before launching their product, Go Zero Charge directors noticed that negative installation experiences, with poor communication or technicians who are not showing up, were a huge problem for their competitors. "By activating Roamler's on-demand technicians, we strive for a positive customer experience from the very beginning.", says Peter O'Brien, CMO Go Zero Charge.
Creating an effortless installation process
Go Zero Charge worked hard to offer positive installation experiences before going to market. "A big part of that has been partnering with Roamler and developing processes for home surveys that give accurate installation costs, this will make the customer feel the installation process was as near effortless as possible", says Peter O'Brien. "We have been working closely with Roamler in the development phases of our Optimus EV Charger product. In doing so, the motivation for both our companies as truly 'customer centric' is clear; both our companies go above and beyond, and that is why we chose to work with Roamler.".
A community of independent technicians
Roamler will be working as Go Zero Charge's installation partner by leveraging their community of independent technicians, who work across Europe. This pool of technicians will complete both home surveys and Optimus EV Charger installations for Go Zero Charge customers, starting within the UK. Roamler is backed up by a team of solution designers, developers and customer service professionals who always aim to create a market leading customer experience proposition.
Stephen Bridge (Tech Sales Director at Roamler): "We are delighted to be working with Go Zero Charge. Together, we create a unique and scalable proposition complimenting Go Zero Charge's growth ambition. Roamler's talented team have worked tirelessly with Go Zero Charge to create the best customer experience proposition and we cannot wait to get started."
How it works
Customers that are buying a Go Zero Optimus EV smart charger can easily add the installation service to their order. They select a preferred date for an onsite survey during which one of Roamler's on-demand technicians explores the installations requirements. Thereafter, the customer receives an accurate quote for the installation (based around the survey) and from there the customer can select a date for the installation of the Optimus EV Charger. Roamler's pool of on-demand technicians offers them a wide range of options, with technicians being available 6 days a week, from 9am to 5pm.
People living in the UK can now order their smart EV-charger from the Go Zero Charge website, and have a professional survey completed by Roamler within 1-2 weeks enabling an installation from Roamler free from hidden costs which all too often occur within EV car charger electrical installs.
Would you like to improve your installation processes, by utilising our on-demand technician workforce? Get in touch with our experts.