Businesses can easily stretch their footprint and capabilities based on their real needs, speeding up operations and getting real-time feedback on their in-store execution.
But do brands also get the chance to increase sales by acquiring new customers?
We were curious to see if the members of the Roamler community actually end up developing a better connection with the brands and products they execute the checks for.
In a few word, does the use of a Crowd of shoppers also contribute in increasing sales ?

Nearly 90% of Roamlers declared to be happy to be more involved the in the activities manufacturers and retailers carry out in order to deliver a better consumer experience. A large majority of the Crowd also feels encouraged to try out some of the brands and products they execute the checks for, especially in the categories of food, personal hygiene and household cleaners.
Finally, more than half of our Community, declares to have permanently switched to the products they tried after performing a related task, even if that specific product was more expensive than their previous alternative.
Take a look at our infographic to have a complete overview.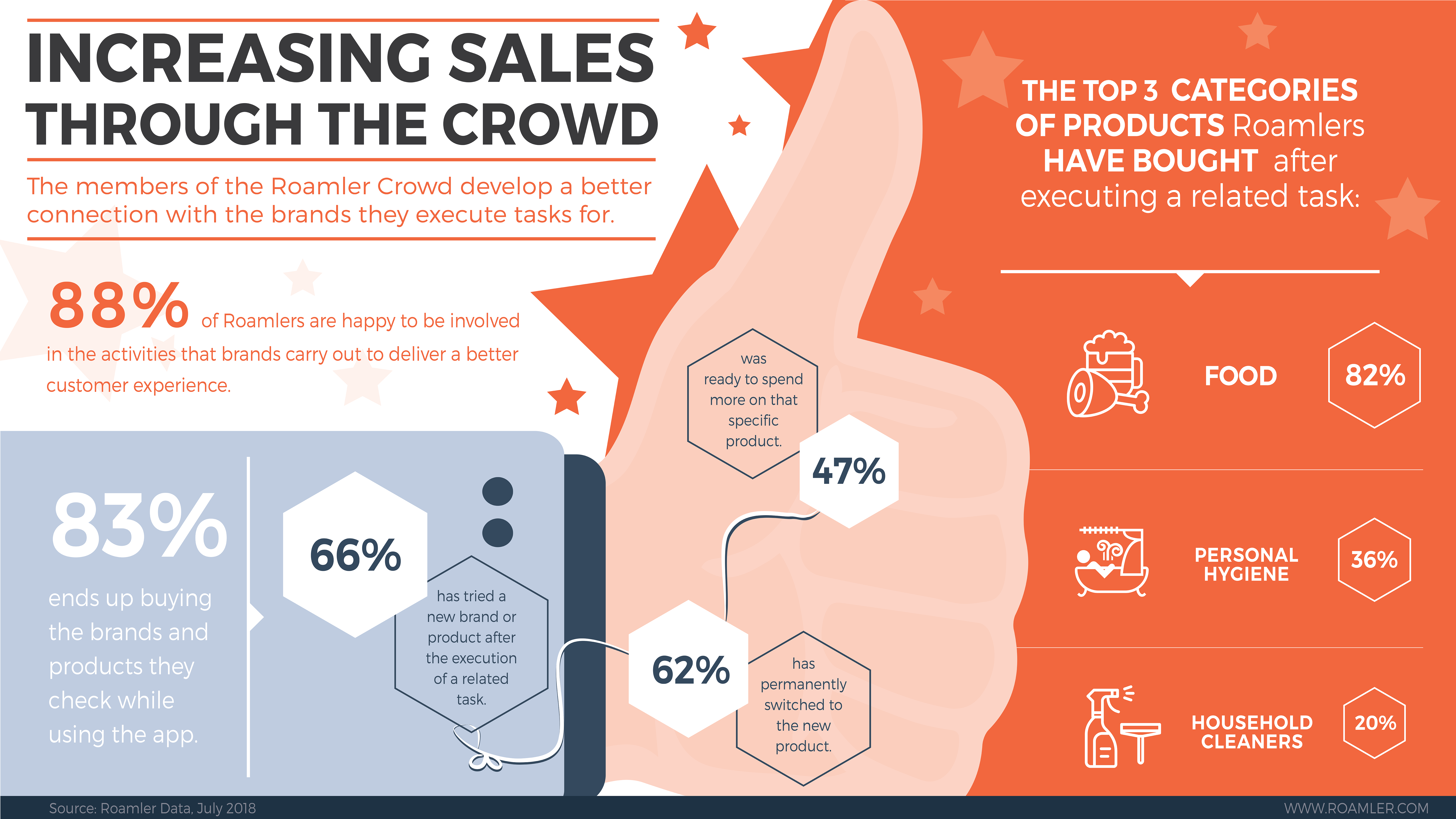 Would you like to investigate a specific topic? Contact us!