Did you know that you can also perform Roamler tasks from the comfort of your own home? The Roamler community serves as one of the biggest product-testing panels in Europe, helping consumer brands by writing authentic reviews about their products and publishing them on relevant websites.
Write a review, get a free product!
Online ratings and reviews are of great importance for both brands and consumers. Roamler can ensure brands an easy and fair way to receive hundreds of online reviews throughout Europe in just a matter of days by activating our European community of app users.
As a Roamler, when accepting this type of task, you receive the product at home and will be asked to test it extensively. After the testing period, you will be asked to write an honest review about your experience and share it on specific platforms by following detailed instructions in the Roamler app. And, in most cases — as an extra bonus — you get to keep the product too!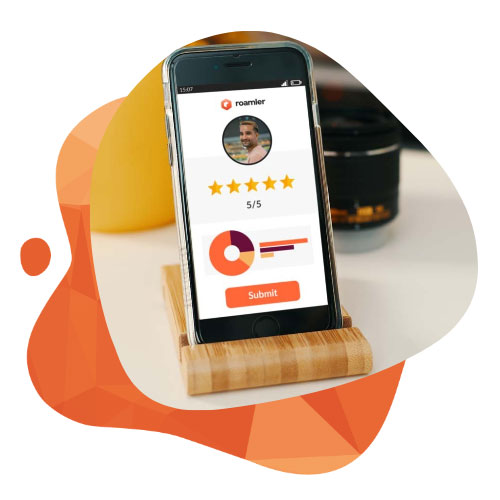 Step-by-step guide to Ratings & Reviews tasks
Accept a Ratings & Reviews task to your liking in the Roamler app.

You will be contacted by someone from the Roamler team with more information regarding the product-testing phase.

Receive the product at home and test it for the required period of time.

Give authentic ratings and reviews on the requested e-commerce websites or platforms. You will receive clear instructions on how and when to post the reviews.

Complete the task in the Roamler app by uploading the screenshots of your online ratings and reviews.

Our team of reviewers will check the information and screenshots you have submitted and approve the task.
The Ratings and Reviews tasks from Roamler are available to all Roamlers.
You do not have to be an independent professional to do our Ratings and Review checks, and you do not need any specific certifications or experience.