While marketers should definitely keep their eyes on these new generations of shoppers, they shouldn't overlook the expectations of Gen X and baby boomers, who combined have almost three times more buying power.
Taking into consideration the preferences of these extremely influential consumer groups would in fact help retail marketers create tailor-made shopping experiences that drive sales.

According to a recent study conducted by Blackhawk, Gen X shoppers and baby boomers spend more money on food and wine than any other generation. These groups tend to look for quality, customization and convenience. More importantly, their current choices influence the tastes and behavior of future generations of consumers, opening up new opportunities to increase brand loyalty in the future.
Though these two target audiences also frequently shop online, the in-store experience still matters substantially to them. In fact, both generations still prefer to shop in brick-and-mortar stores, with 66% of Gen Xers and 72% of boomers stating they shop in-store "all the time", and the majority of them report being satisfied with their experiences.
Delivering a satisfying, custom-made shopping experience to these consumer groups is crucial for any retailer as both generations tend to be very loyal to their favorite stores and brands.
These groups of consumers tend to stick with what they know and like but are also ready to introduce some innovations into their shopping routines. For instance, even though Gen Xers and boomers reported the lowest likelihood to use newer purchase and payment methods, such as voice recognition or self-checkout, they have outpaced younger generations in the use of online grocery shopping with home delivery services (ordered by 60% of those surveyed).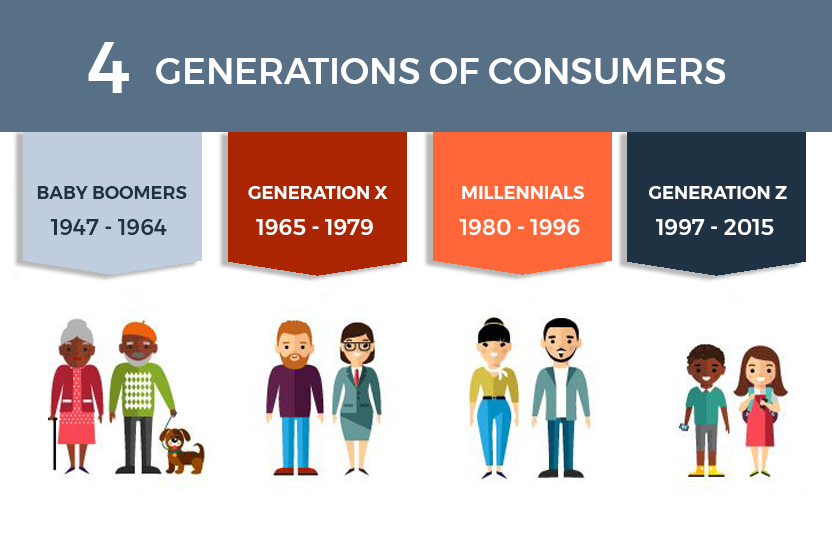 When catering their services to these target groups, retailers should keep in mind that Gen Xers and baby boomers are also less likely than Gen Z and millennials to be influenced by personal recommendations and online reviews. This makes their individual in-store experiences key to establishing loyalty and driving sales.
In this context, having a holistic, real-time view of what is really happening in-store is even more important for retailers and manufacturers to make sure they don't miss out on any interaction with consumers.

Crowd-supported in-store insights and merchandising activities are the efficient and sustainable way to gain full control over what the consumer experiences and to make effective, data-driven decisions that increase satisfaction, reduce losses and outdo the competition.
By leveraging a Crowd of thousands of individuals activated on-demand via mobile technology, retailers can easily get access to real-time data that allows them to keep their KPIs under control, identify critical areas as they arise, and perform timely fixes directly where they are needed.

Would you like to know more about Crowd-powered field-marketing solutions? Get in touch with our team of experts.