After a long year of sitting at home, isn't it time to channel our energy into something good? Then get your trainers and join our team across Europe! Run (or walk) your 10K, and make a 10€ donation directly from the Roamler app!
ARE YOU READY TO RUN?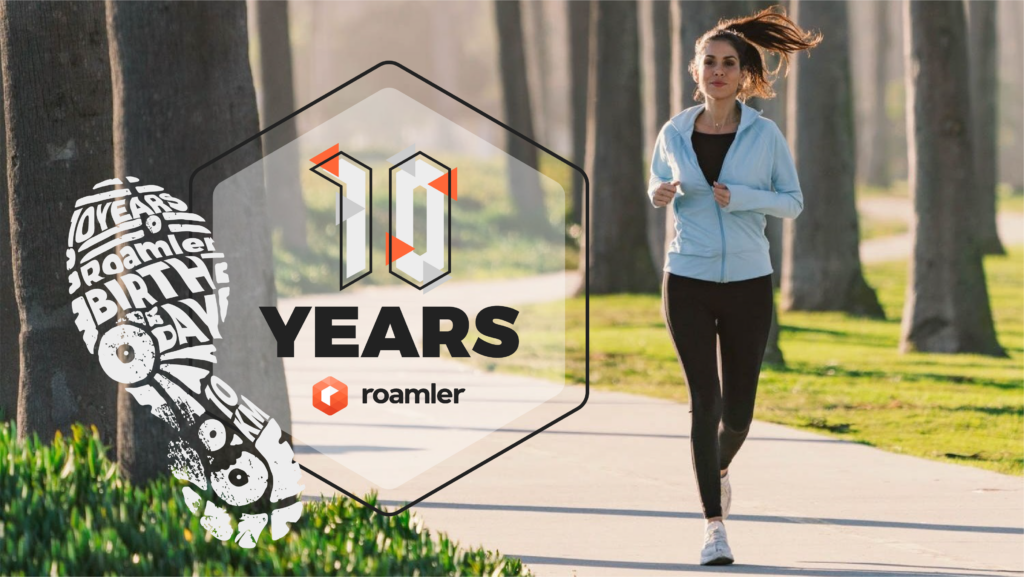 FAQ

How does it work?
We will publish a task in the Roamler app, in which participants will be able to log their 10km activity and make a direct donation of €10 to The Rainbow Homes.

When and where?
You can run or walk your 10K anywhere you want! The task in the Roamler app needs to be submitted between Friday the 11th and Sunday the 13th of June (our anniversary weekend).

For who?
The Roamler team and the professionals who have trusted us in these last 10 years, and who would like to help us build a better future for the millions of underprivileged kids roaming the streets of India (more info here).

What do you need?
An activity tracking tool (e.g. Runkeeper, Strava, Nike Running app, Apple Watch, Fitbit, etc.), comfy walking or running shoes and the Roamler app.

How do I get access to the Roamler app and task?
If you do not have the Roamler app yet, you can download Roamler in the App– or Playstore. By using the invite code "run10donate10" while registering, you will be granted access to the "Run 10, Donate 10" task. You will see the task right after logging in the app. If you already have the Roamler app and a Roamler account, please reach out via e-mail (rosan@roamler.com) to be granted access to the task.

➤ invite code: run10donate10
——————————————————————
More blog articles about the Rainbow Homes:
– The Rainbow Homes in 2019
– Update: Rainbow Homes and Corona
– The story of Lilyma
– Roamler CSR video